If you are invited as a guest by a Creator who is on a live broadcast,
or if you directly request and get accepted as a guest from the Creator of the broadcast you are watching,
then you can participate as a guest of the broadcast.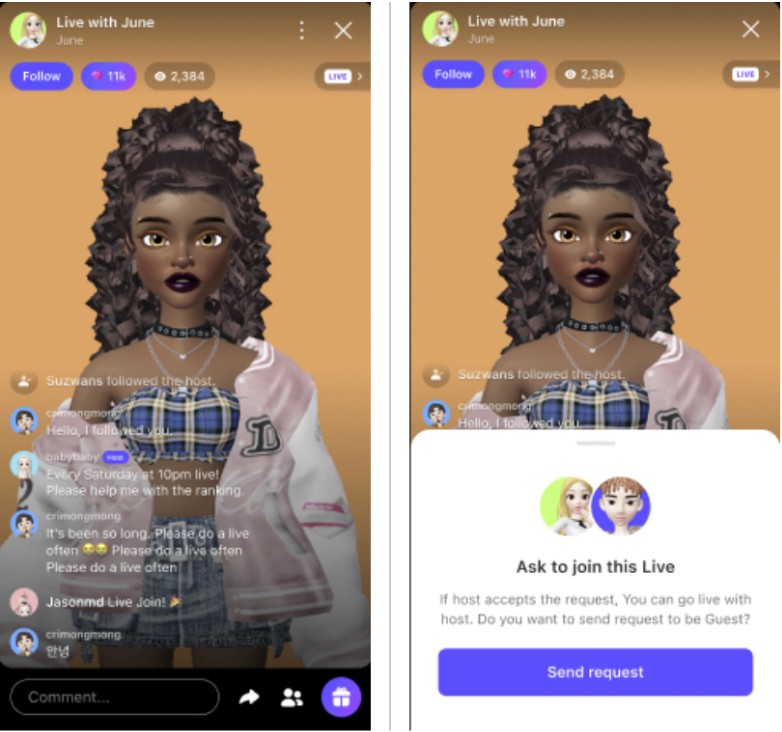 However, in order to participate as a guest, you must meet the minimum device specifications.
Android : 5GB or more of RAM
iPhone: 3GB or more of RAM
iPad: 3GB or more of RAM
If you don't meet the specifications above, you can't participate in the broadcast as a guest even if you get a guest invitation from a Live Creator.
Please note that this is the minimum specification requred for smooth broadcasting.
Please check and familiarize yourself with the following notes when using the guest Live function.
If the host and the guest speak loudly at the same time, the voice can be cut off!
For iOS users, please change your microphone to wide spectrum mode if you can't hear the background music well during solo Live!
For iOS users, please change your microphone to standard mode if there is a severe echo during Live with a guest!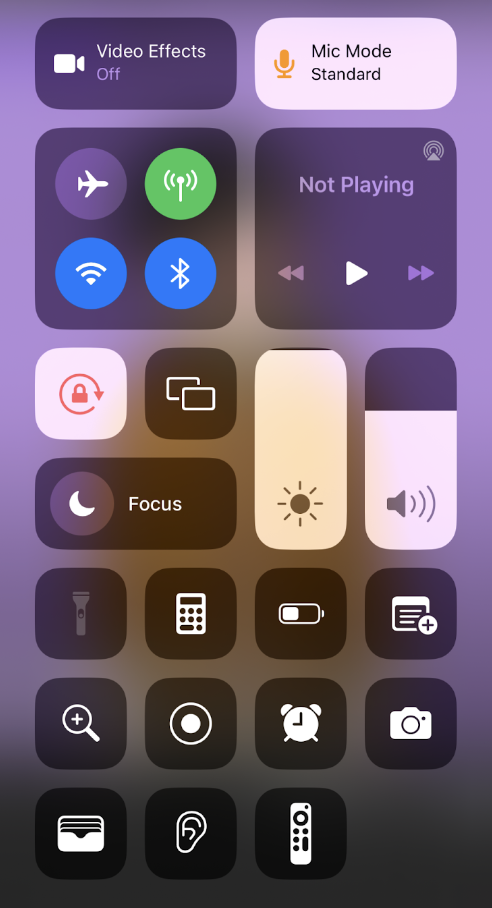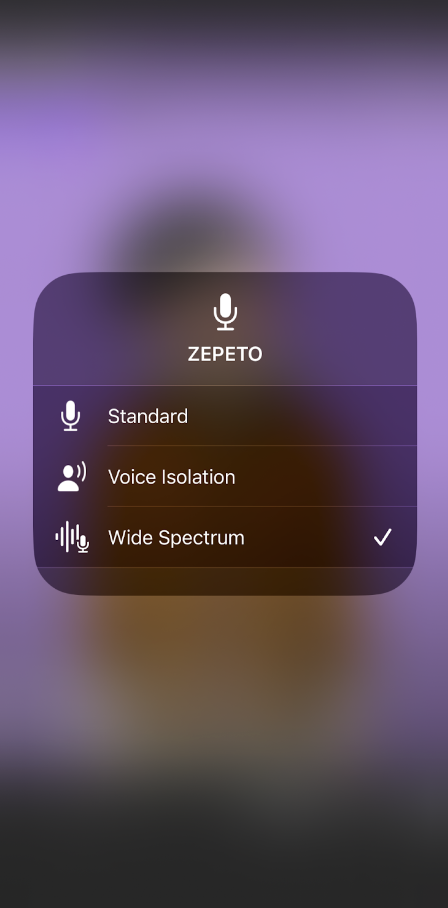 *Guest Live feature is currently provided as beta service.
We'll continue to improve to provide a more stable and better service even during beta!