You can easily change your account type on the Studio website.
Changing your personal account to a business account will provide business-standard profit, therefore requiring different information such as tax and bank account information.
Changing your Studio account type
Click on the [Manage Contents] button on the top right of the ZEPETO Studio website.
Click on the [Settings] button at the bottom left corner of the menu on the left.
Change your account type to "Business" on the profile screen and click on the [Save] button.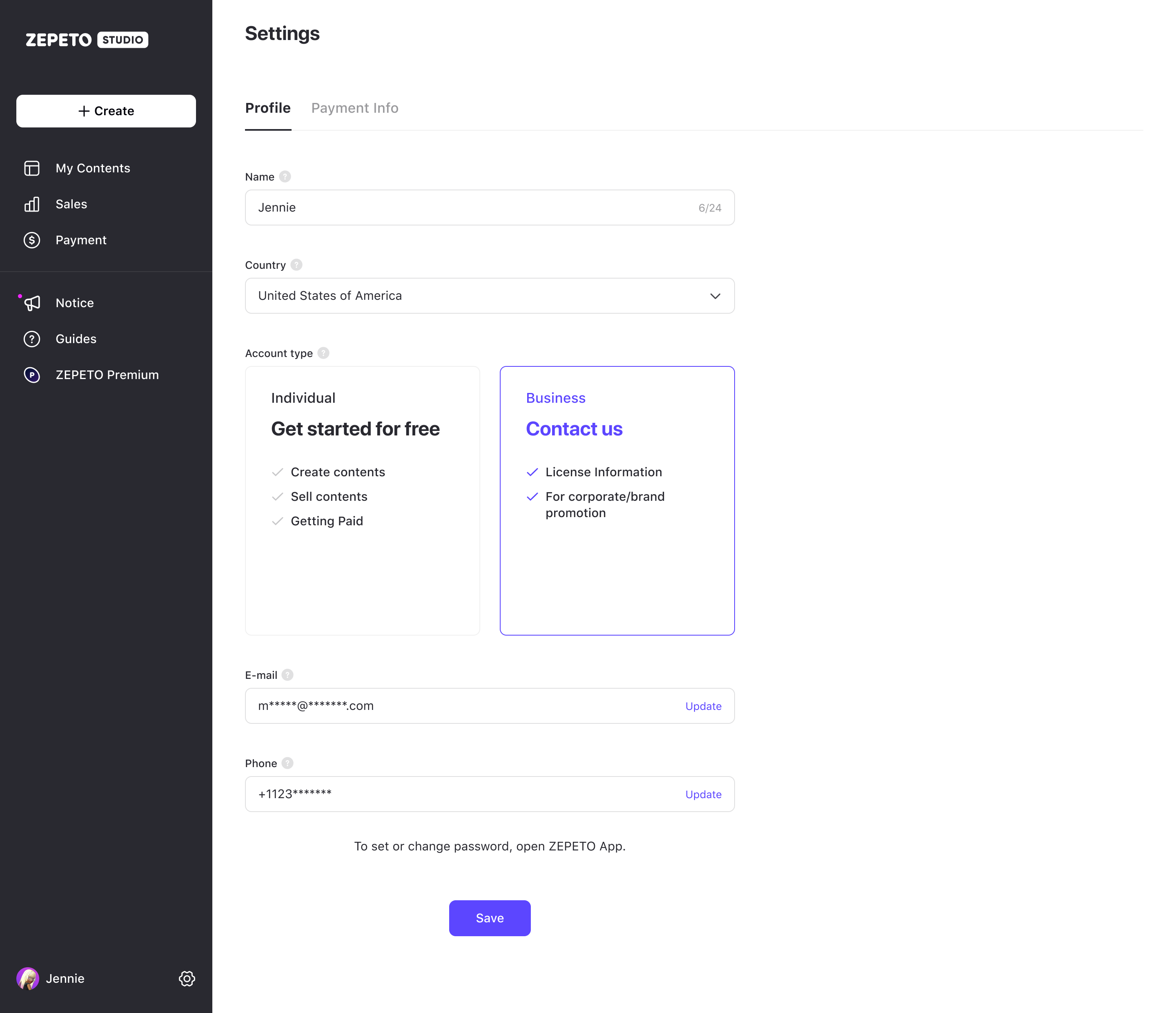 Warning!
In order to receive the profit generated after changing your account to a business-type, you must first register the required information and documents in [Payment Info].
Payment requested before changing your account to business-type will be paid to the information at the time of the request.
The payment process, including tax statement issuance, may vary according to the form of business. Specific details will be sent to you via the email you have registered on the Studio website.