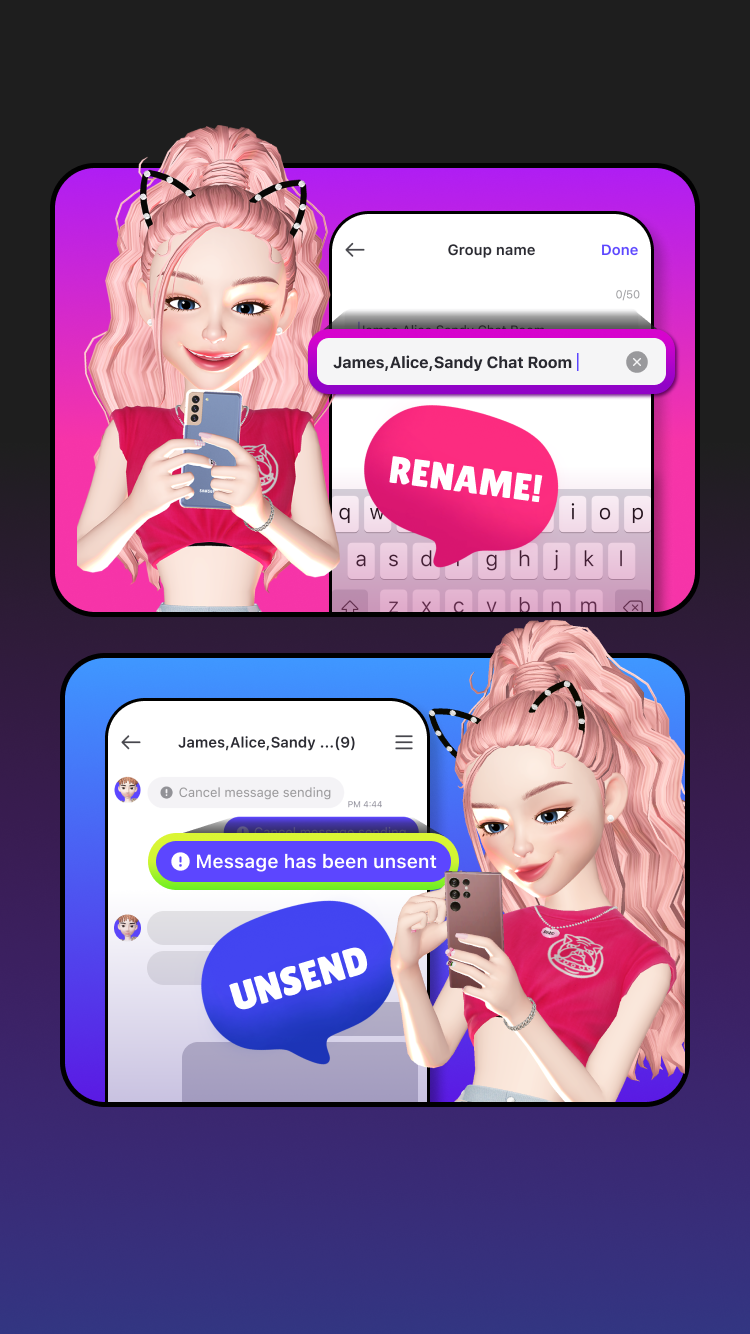 Version 3.31.0
*Updates are made in turn in the app market. Please wait until the [Update] button is displayed.

We've just released a much-anticipated chat feature update!
Read more about how the ZEPETO Chat team prepared this update on our blog!
1. Rename your chat room (up to 50 characters)
You can now name your chat room with a title of your choice.
However, the name you choose will only be applied to your chat room, not others.
You can also rename 1:1 and group chat rooms! (Except for ZEPETO official account channels)
2. Cancel sending chat messages
You can now cancel a message you sent.
Press and hold the bubble of the chat you want to cancel and select [Unsend].
The message will be deleted from your chat room and the other person's chat room.