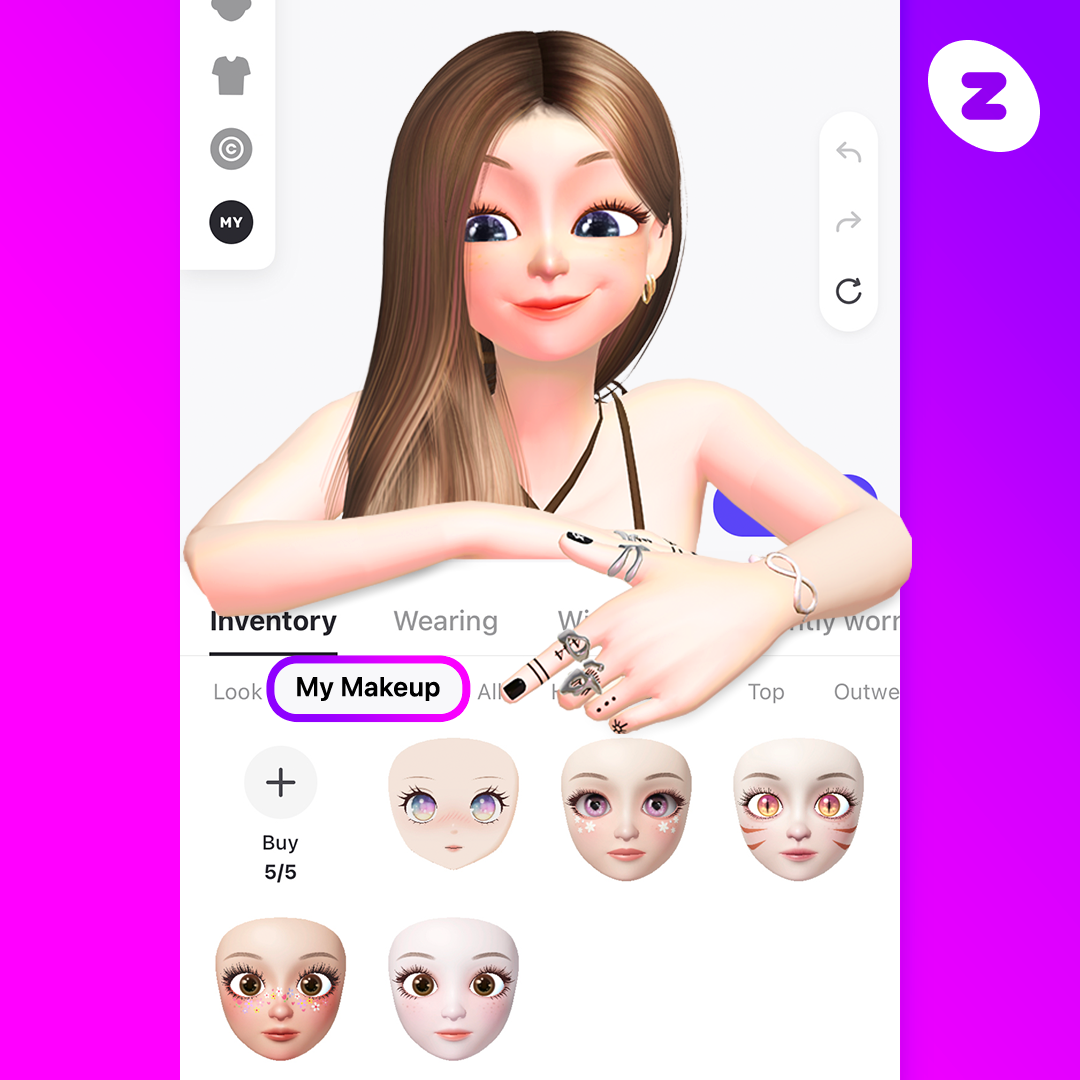 Version 3.35.0
*Updates will be rolled out in the App Market, so please wait for the [Update] button to appear.
We've finally added a makeup slot to the My Items menu!
Now you can manage your makeup items separately and more easily.
1. Save different makeup combinations
You can store combinations of eyeshadows, blushes, eyelashes, lenses, lip makeup, and more in one slot.
If the item is color selectable, the color will be saved as well.
*Non-makeup items such as hair, avatar type and customization, and body type are not saved).
2. Pin your favorite makeup on top
You can pin up to 7 of your favorite makeup combinations.
*This feature also applies to outfit slots, where you can pin your favorite outfits to the top.