If you've verified your ZEPETO account with a mobile phone or email,
you can find your ID or reset your password using the phone number or email address you used for verification.
If you can't recall your login information, try re-verifying your mobile phone number or email address to retrieve your account details.
If you have difficulty verifying your phone number or email address, you have the option to log in using an alternative method associated with your account.
If you have any of the following methods linked to your ZEPETO account, you can use them to log in:
Sign in with KakaoTalk
Google/Apple sign-in
Social Login

Facebook, X (Twitter), Line, etc.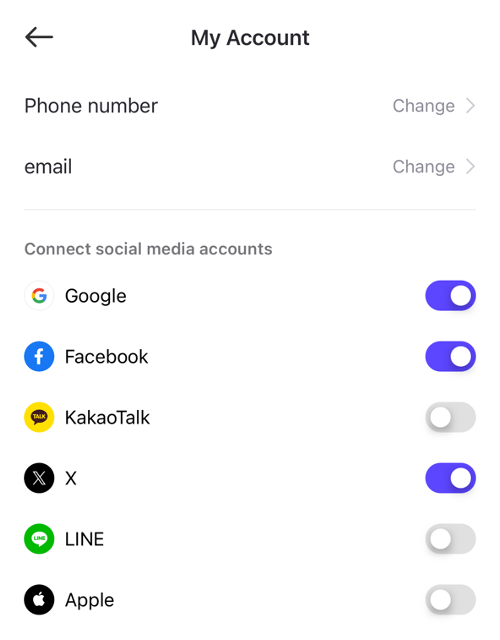 To access your account, return to the login page, select your preferred method, and proceed with the login process.