When a room is first made, you are in a room alone at first, but don't worry! There are two kinds of rooms you can make: Private and Public.
Unlike the Public Room where everyone can join, friends you invited can only join Private Room.
▼ If you tap [Private Room] below, a private room is created.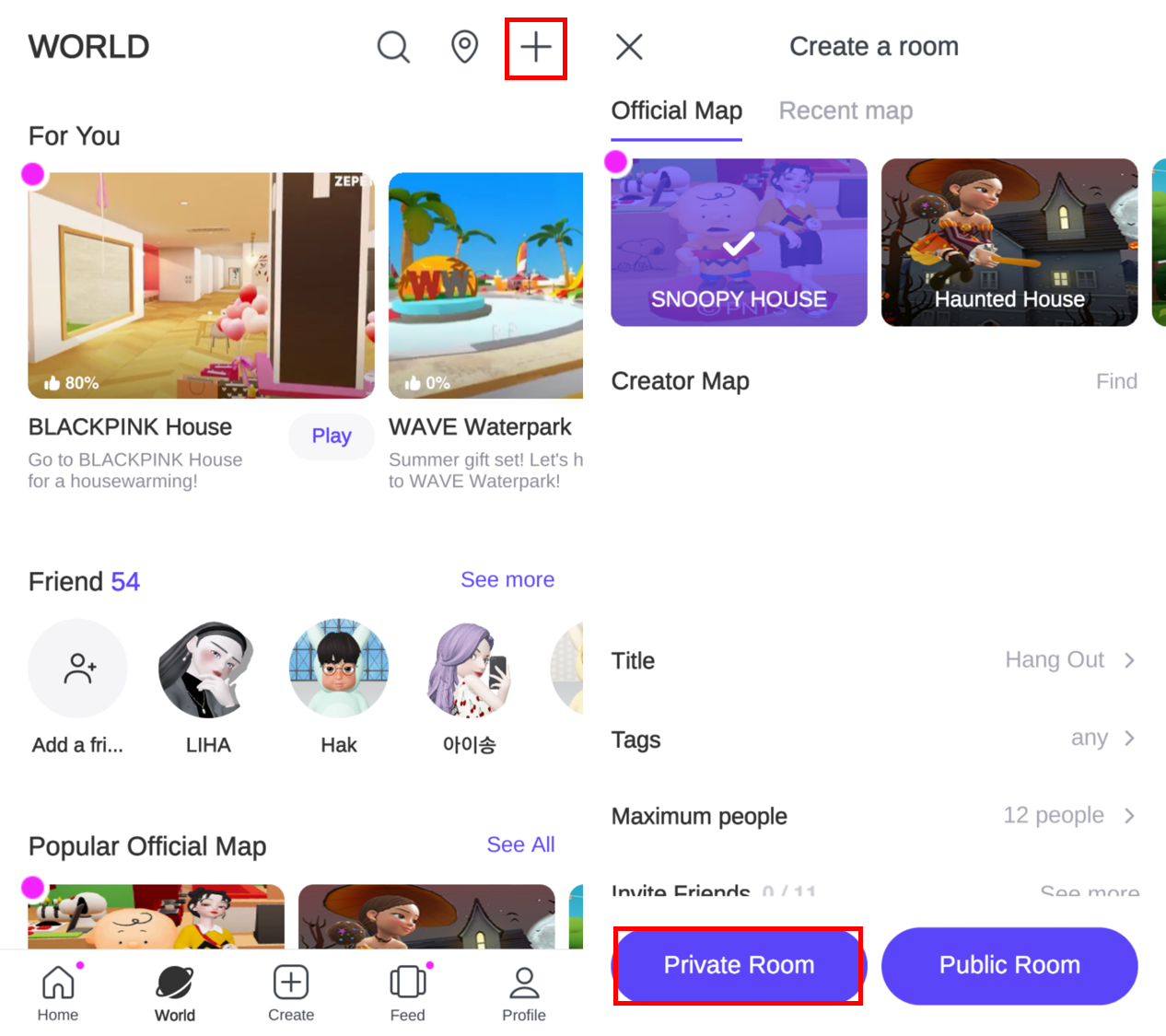 Once you make a room, you can change the settings to either "Public" or "Private".

- Public Room: Anyone can enter them, friends or any users.
- Private Room: Only friends who were invited by you can join!