Three Ways to Invite Friends in a World! Want to know how? Check out the guide below!
1. You can invite friends while playing in ZEPETO WORLD!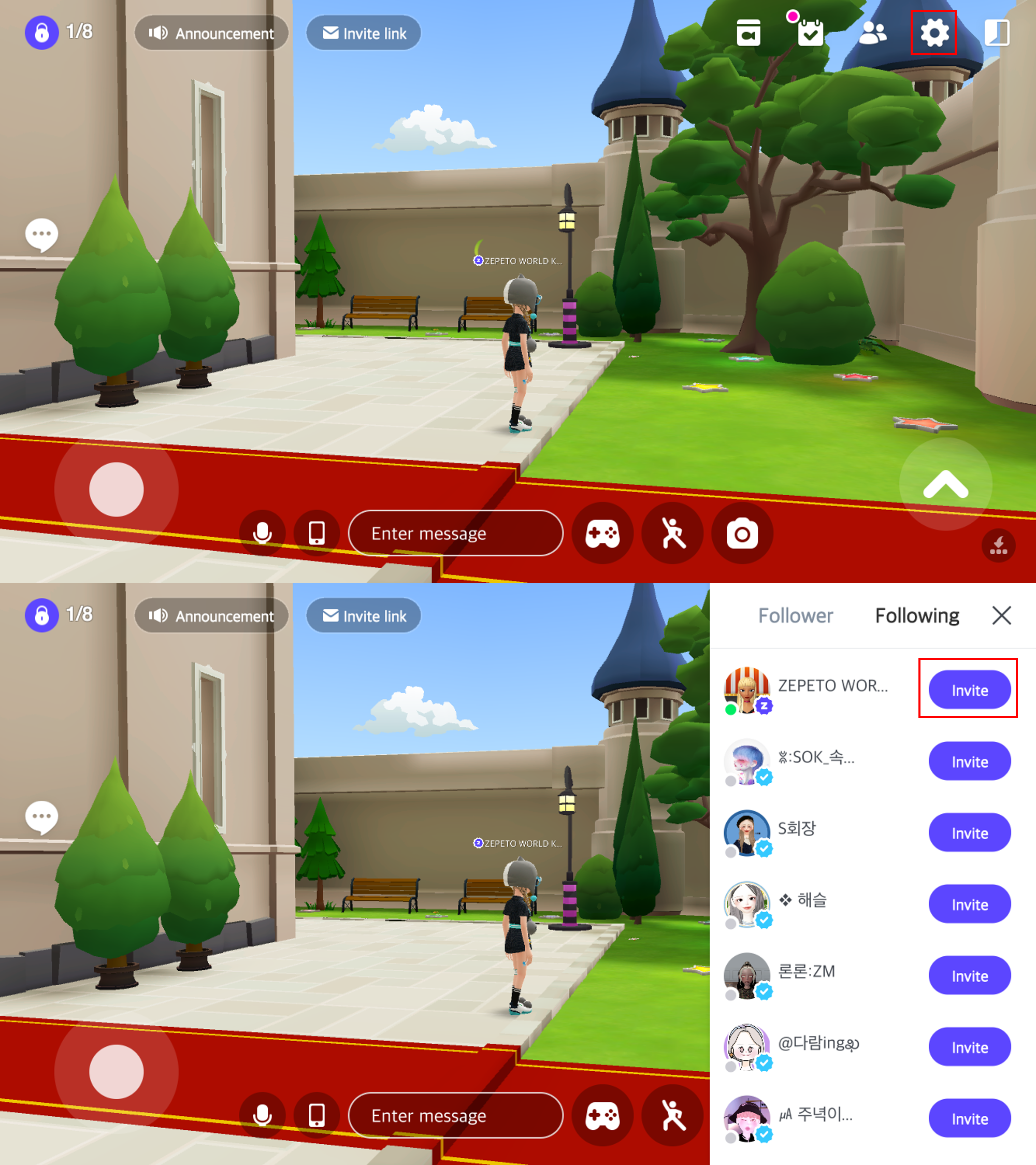 ▲ Tap the icon in the upper right-hand corner of the World Map screen. If a friend is online, you will be able to see an "invite" button. Press the invite button to the tright of the name of the friend you are trying to play with. Once your friend accepts the invite, you are able to hang out with him in the World you have invited them to!
2. You can invite friends after you [Create a Room] in a World!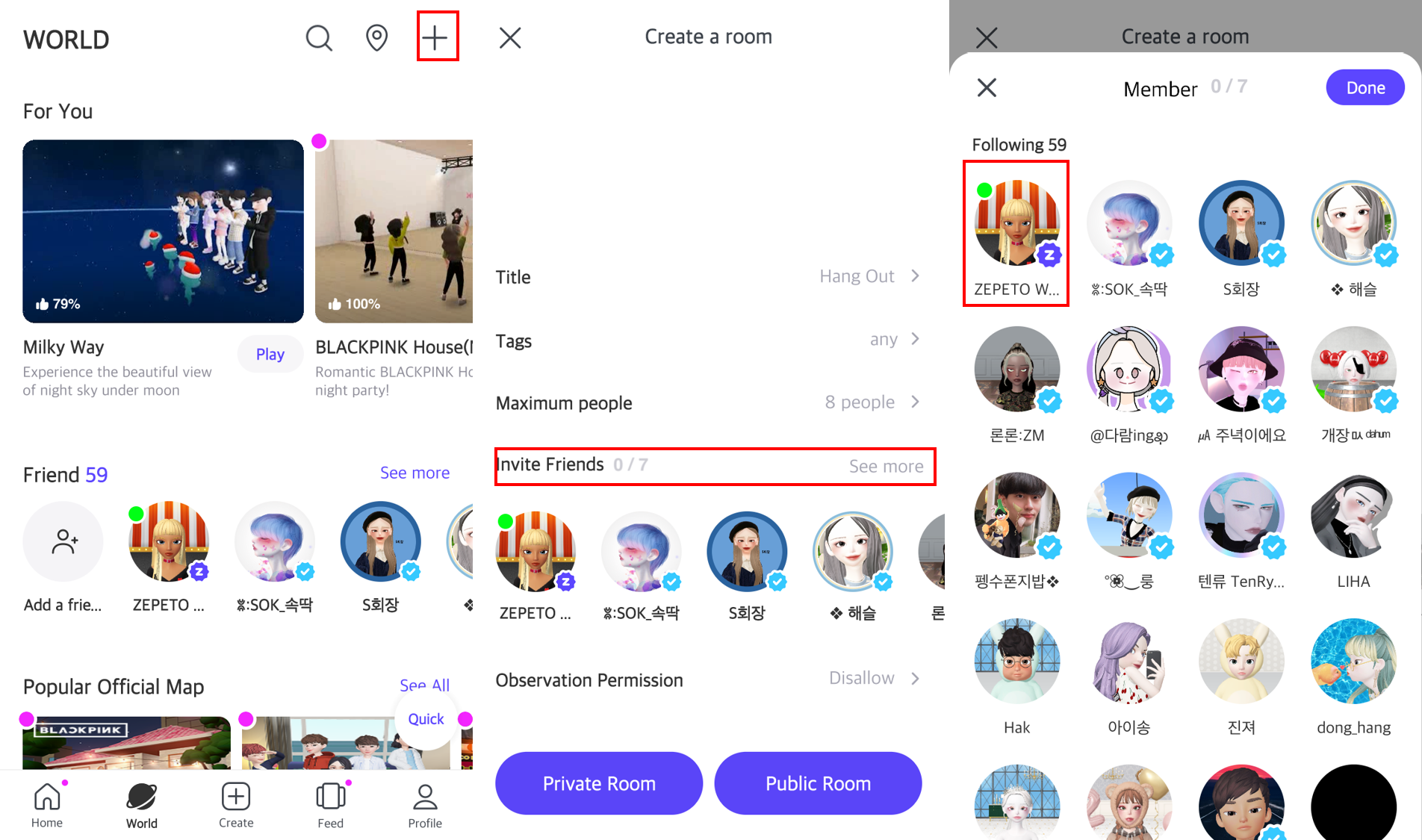 ▲ Click the + button on the right side near the top of the World Lobby to create a room. Select which World you want to make a room for and also you can customize how many people you can have in a room, the title, observation permissions, tags, and either to make the room private or public. Also, you can select and invite the friends.
3. You can invite your [Friend] directly from the Friends List in the World lobby and make a room for your favorite World!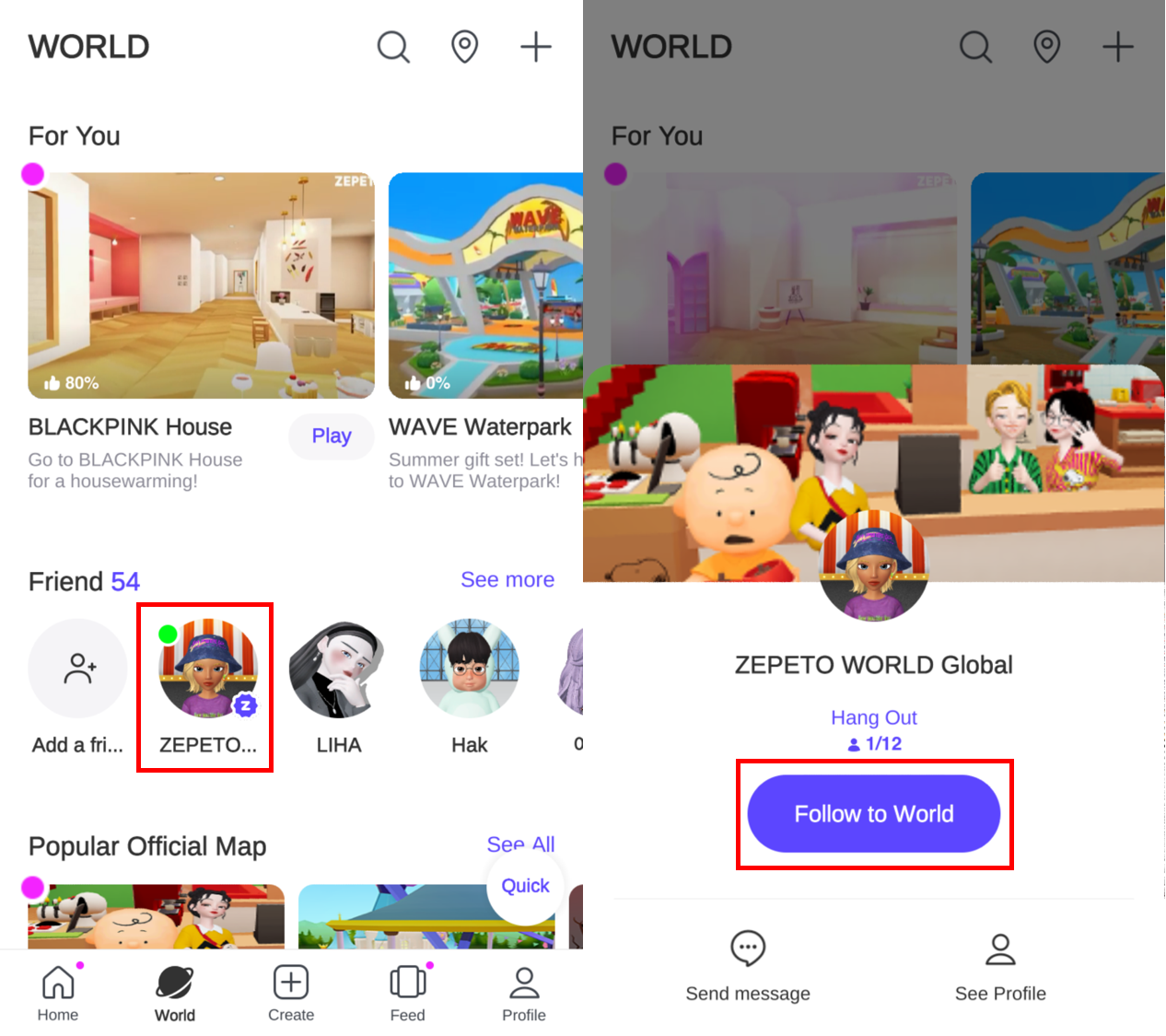 ▲ Check the status of your [Friend] to see if they are online. If your friend is online, you will be able to see the "Create room and invite" button next to the friends username. Create a room in your favorite World and play with your friends!
Invite & Have fun together in ZEPETO WORLD!