Two Ways to Invite Friends in a World! Want to know how? Check out the guide below!
1. You can invite friends while playing in ZEPETO World!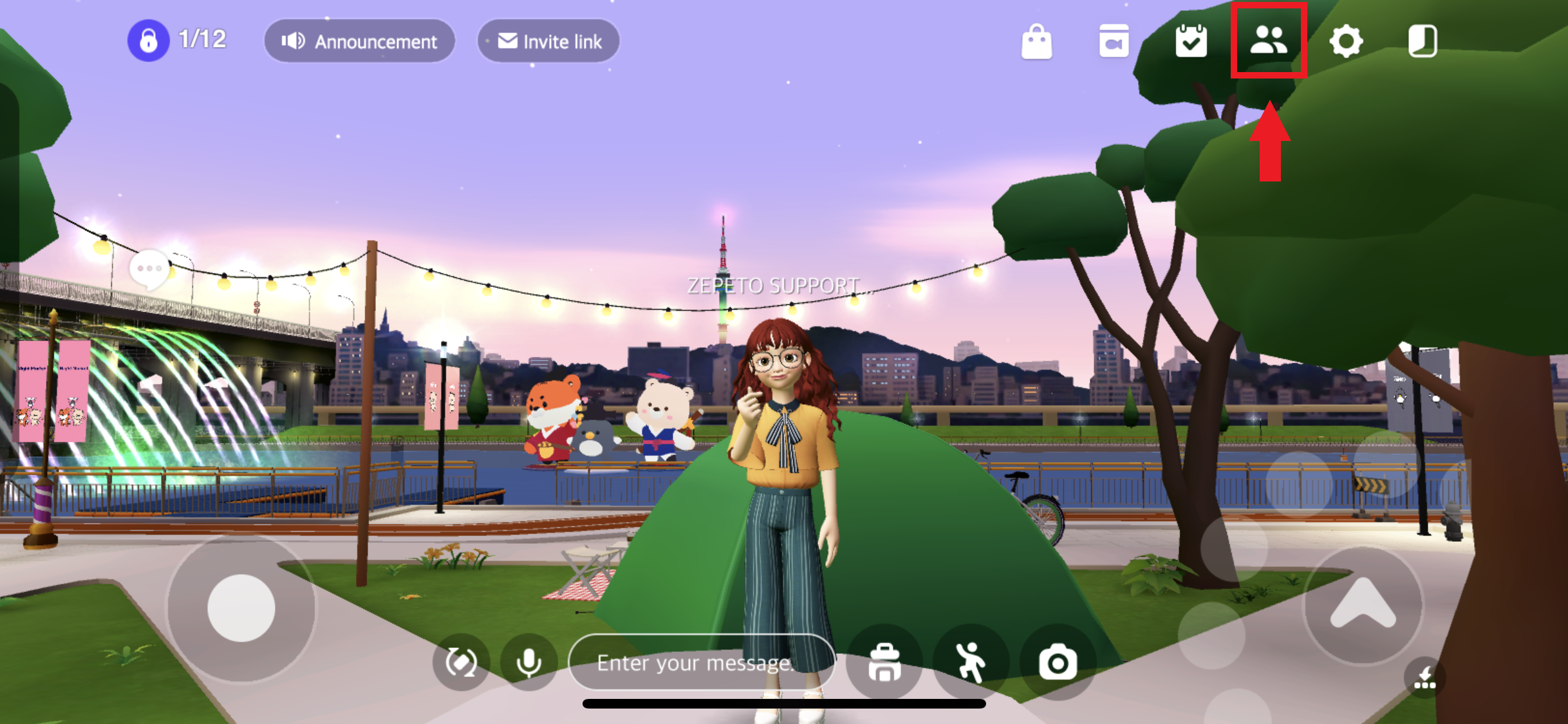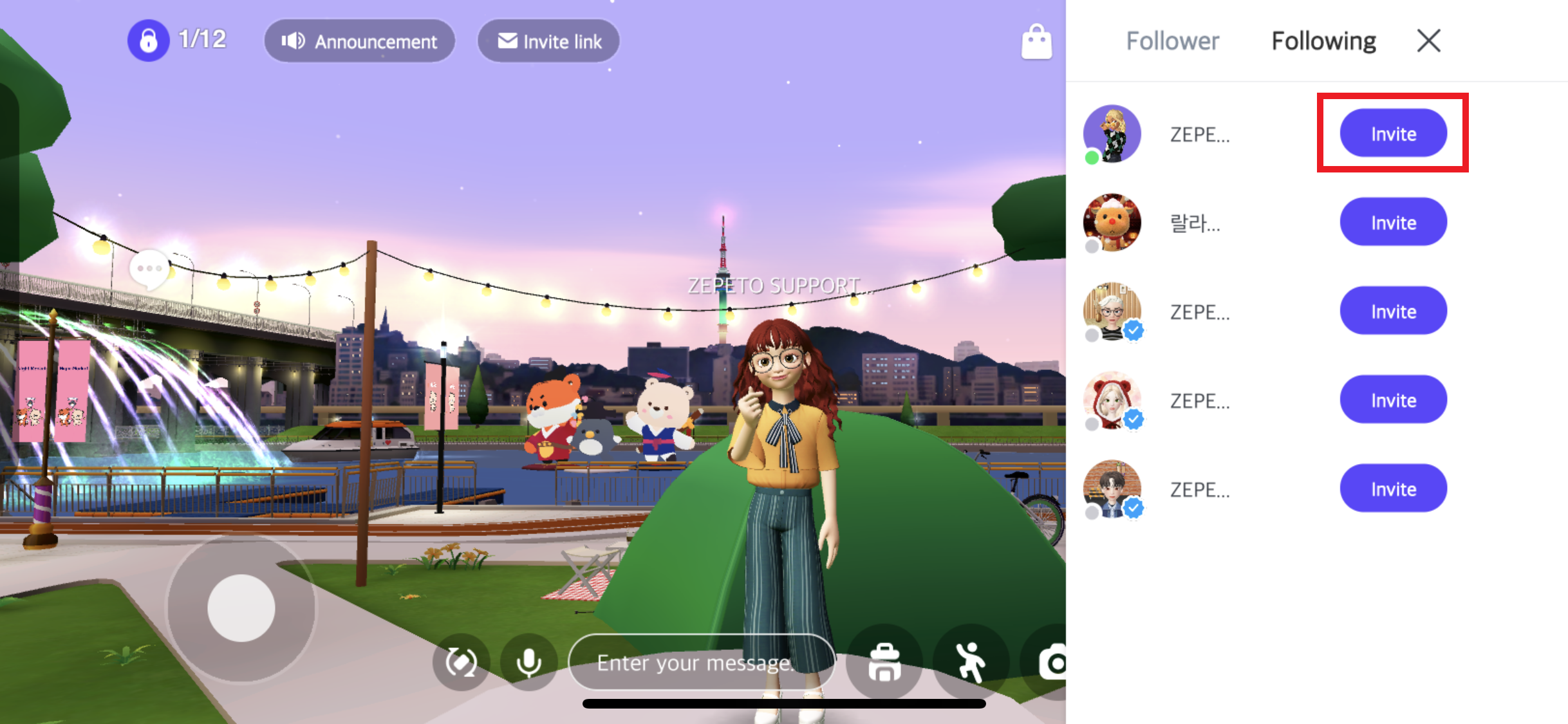 ▲ Tap the icon in the upper right-hand corner of the World screen. If a friend is online, you will be able to see an "invite" button. Press the invite button to the tright of the name of the friend you are trying to play with. Once your friend accepts the invite, you are able to hang out with him in the World you have invited them to!
2. You can follow your friends from the [Friend] list at the World lobby!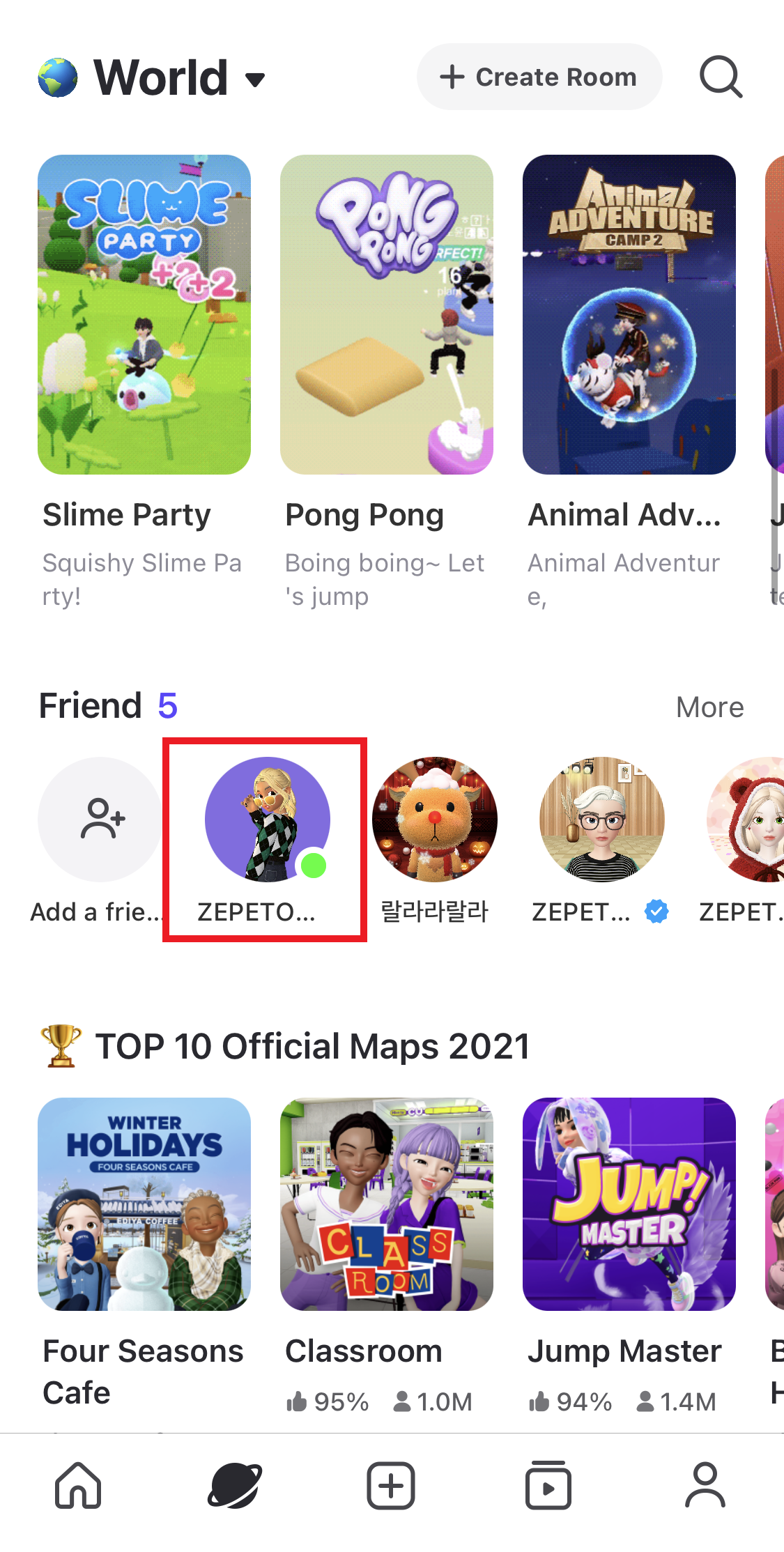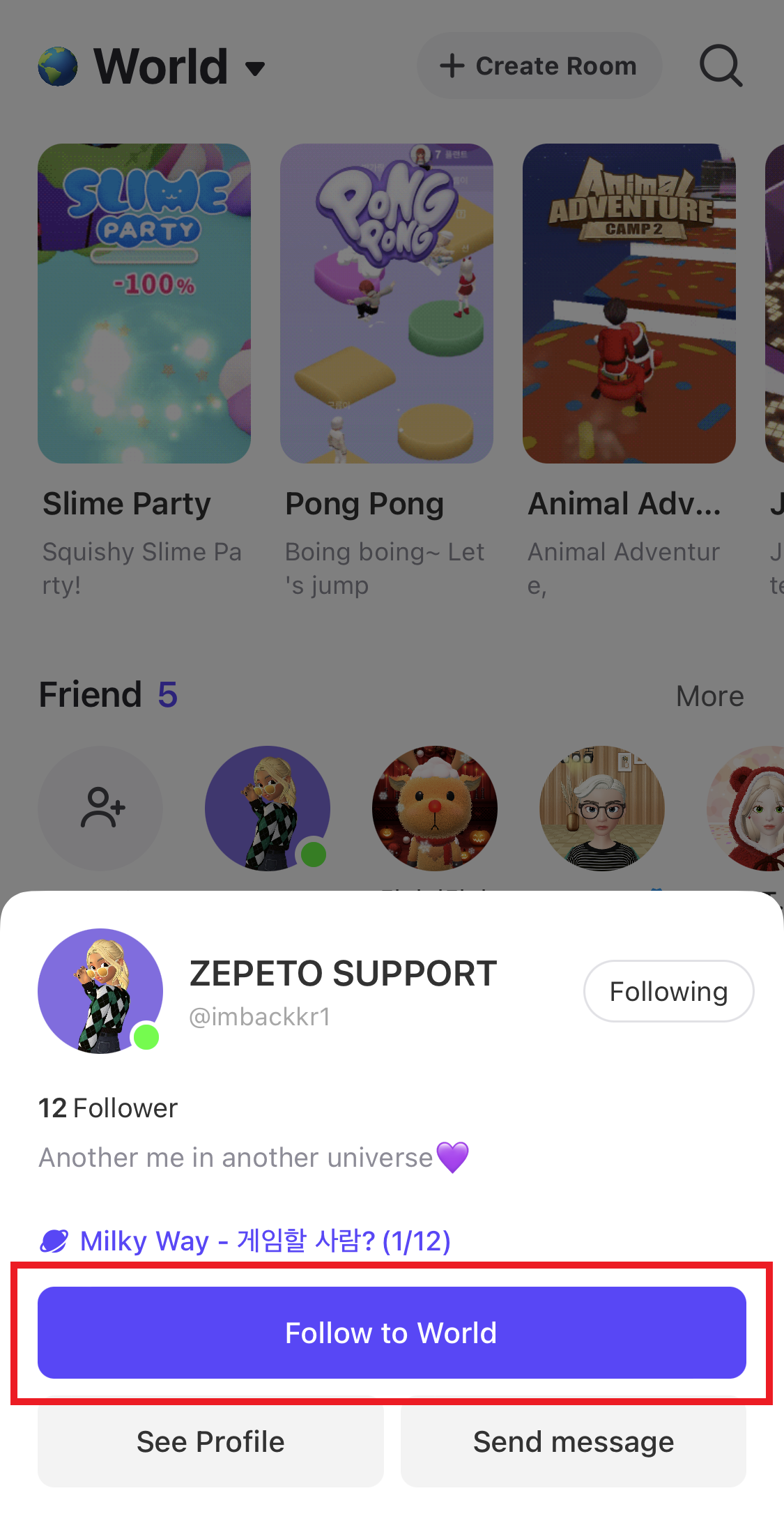 ▲ Find your friend's status and location in the [Friends] list.
If your friend is online, you will see a [Follow to World] button!
This will allow you to automatically follow the friend who has already entered the World.
Invite & Have fun together in ZEPETO World!