If you have purchased additional avatar but feel that there is no change, please check if the avatar slot has been created first.
If you buy a slot, you'll see a purple '+' button in [Profile > My Avatars].
If you press this button, your new avatar will be added-which means it was purchased normally.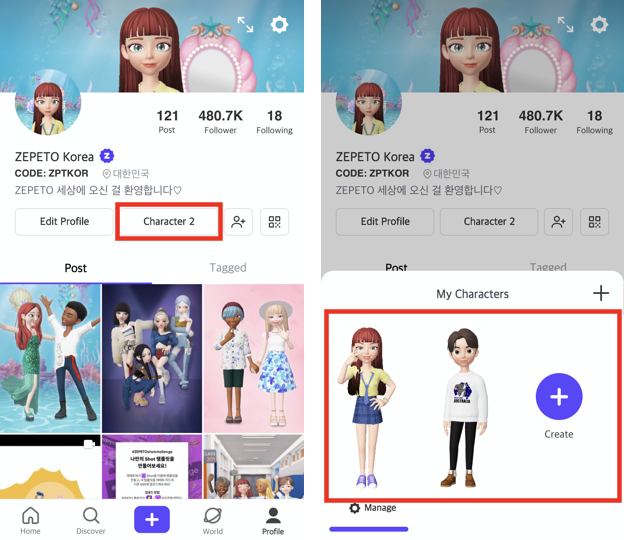 If the avatar is not created due to temporary error,
1) Visit Credit Shop (tap the button on top left with Coins&ZEMs)
2) Return to Home Screen
3) Turn off ZEPETO App
4) Reload the App
If the problem still continues, contact us with your Order Number to Customer Support.