Do you want to update the Creator Map you made public?
▼ If you want to update a map that you've already released, select the Map you've created and access the map that you want to update!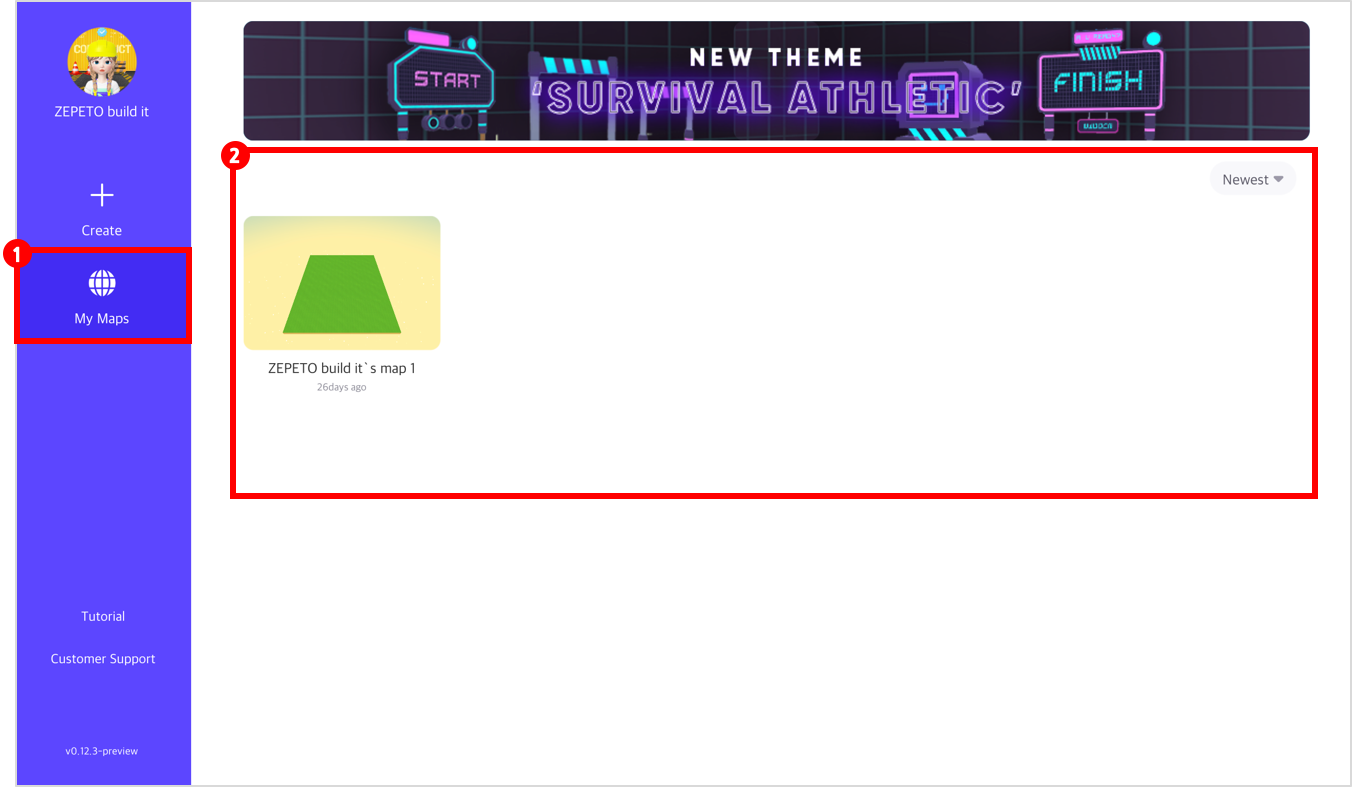 ▼Just like the Creator Map release, you can update it by clicking the [Release > Request Review] button on the top right of the modified map!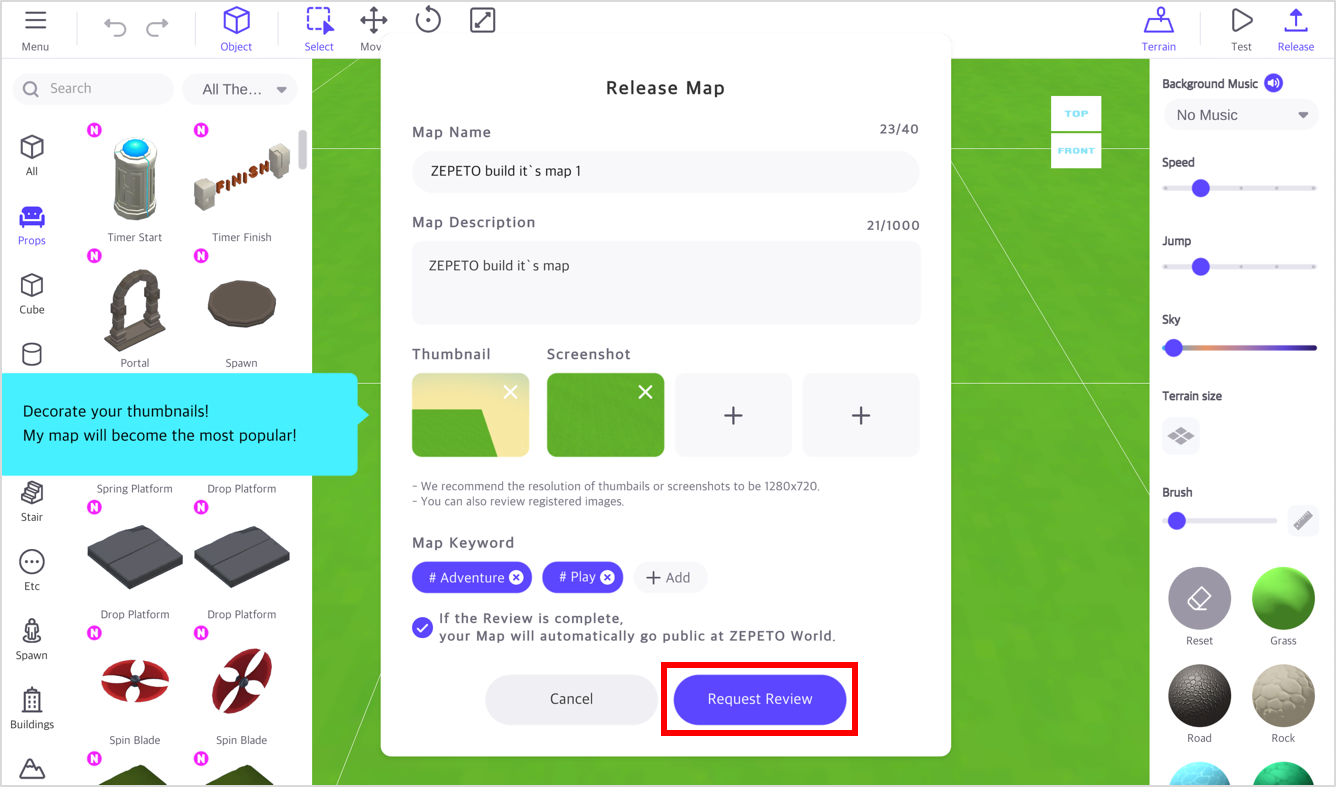 During the update, the previously created Creator Map will be released.
After the update is complete, we'll notify you through the notification in the ZEPETO app, so please wait!