One of the main causes of ads not playing is when a pop-up stating 'ads cannot be played' pops up when too many are watched consecutively.
We ask for your understanding as we are in the process of recognizing and solving this matter.
When the following pop-up appears, please follow the order we suggest first, and if it still says that you view, please contact the customer service center.

When using Quest or Scratch in Lucky, 'Wait! Can't show ads right now. Please try again later.' may pop up.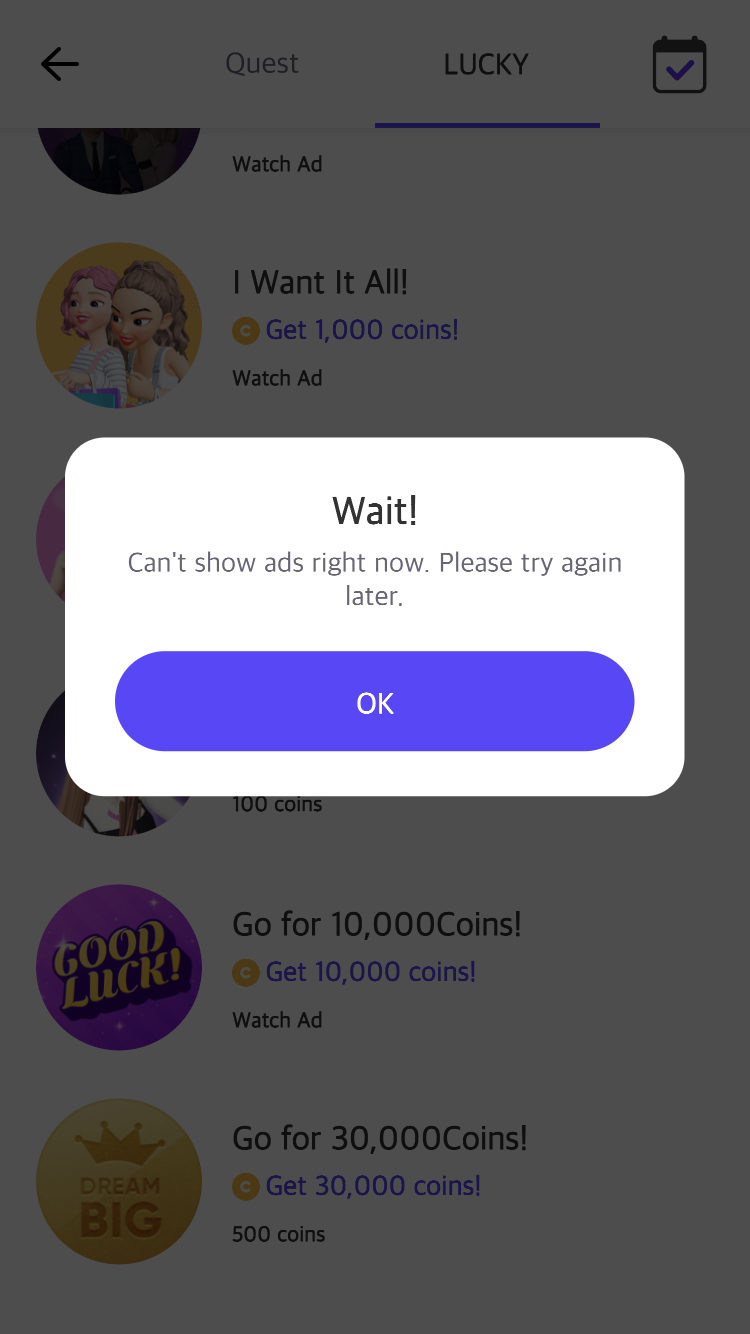 If you see this screen, please follow the steps we suggest first.

1. After tapping [Profile>Settings>Manage Storage], clear your cache data, leave the app and restart it.
2. If the problem still persists, turn off the ad tracking restriction in settings, then leave the app and relaunch it.
For iOS, go to Settings> Privacy> Advertising> Turn OFF Restrict Ad Tracking
For Android, go to Settings> Google> Ads> Uncheck Ad Personalization Optimization
3. If the problem is still not resolved after these steps, please contact customer service.
When making inquiries, please write down detailed information such as which Quest/Scratch caused this pop-up, how many times the pop-up happened, etc. It will help us to resolve the problem.