In a glance, you can check the items in World that you own, such as vehicles, items, and games.
▼ Check the inventory by clicking the 'backpack' icon at the bottom of World.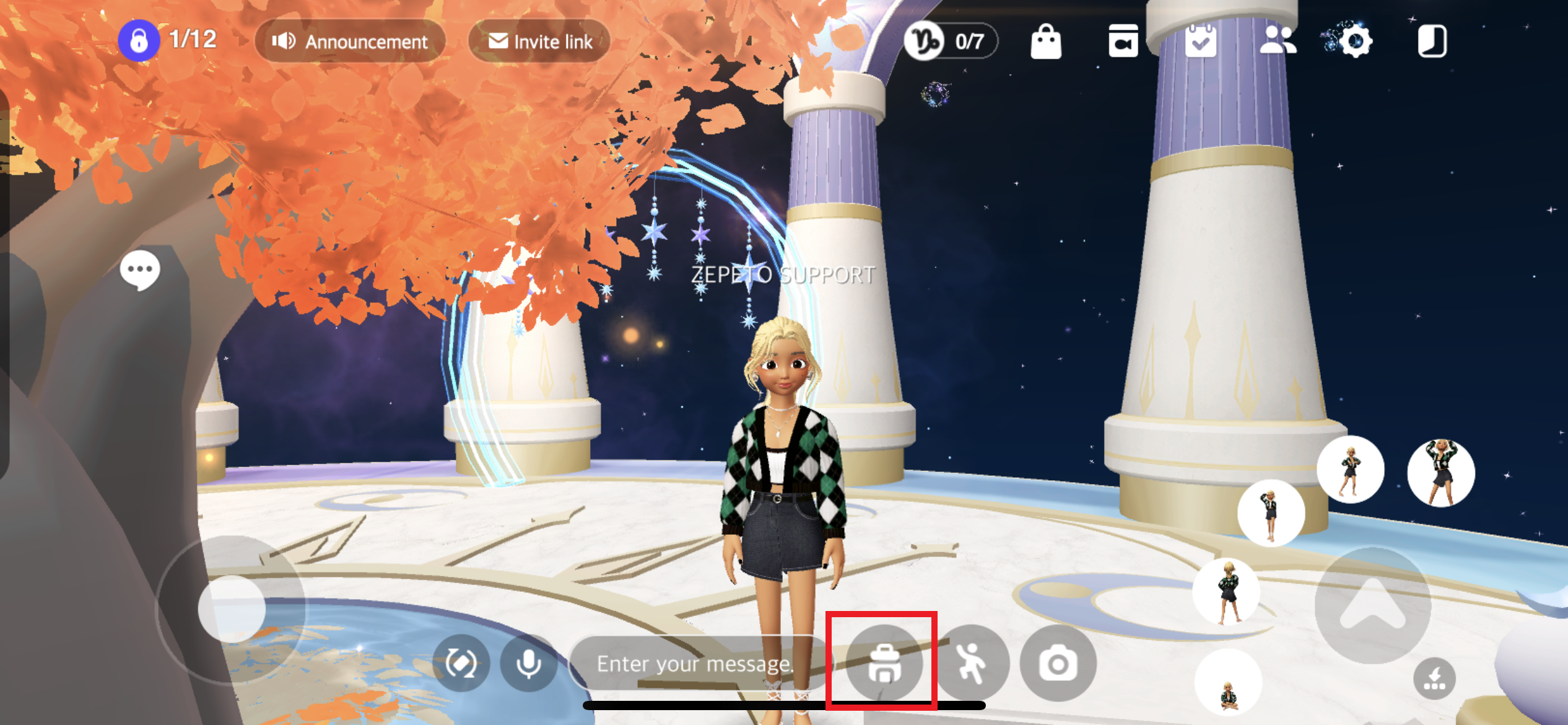 ▼ Select the category of the item you want to use and find the item you have!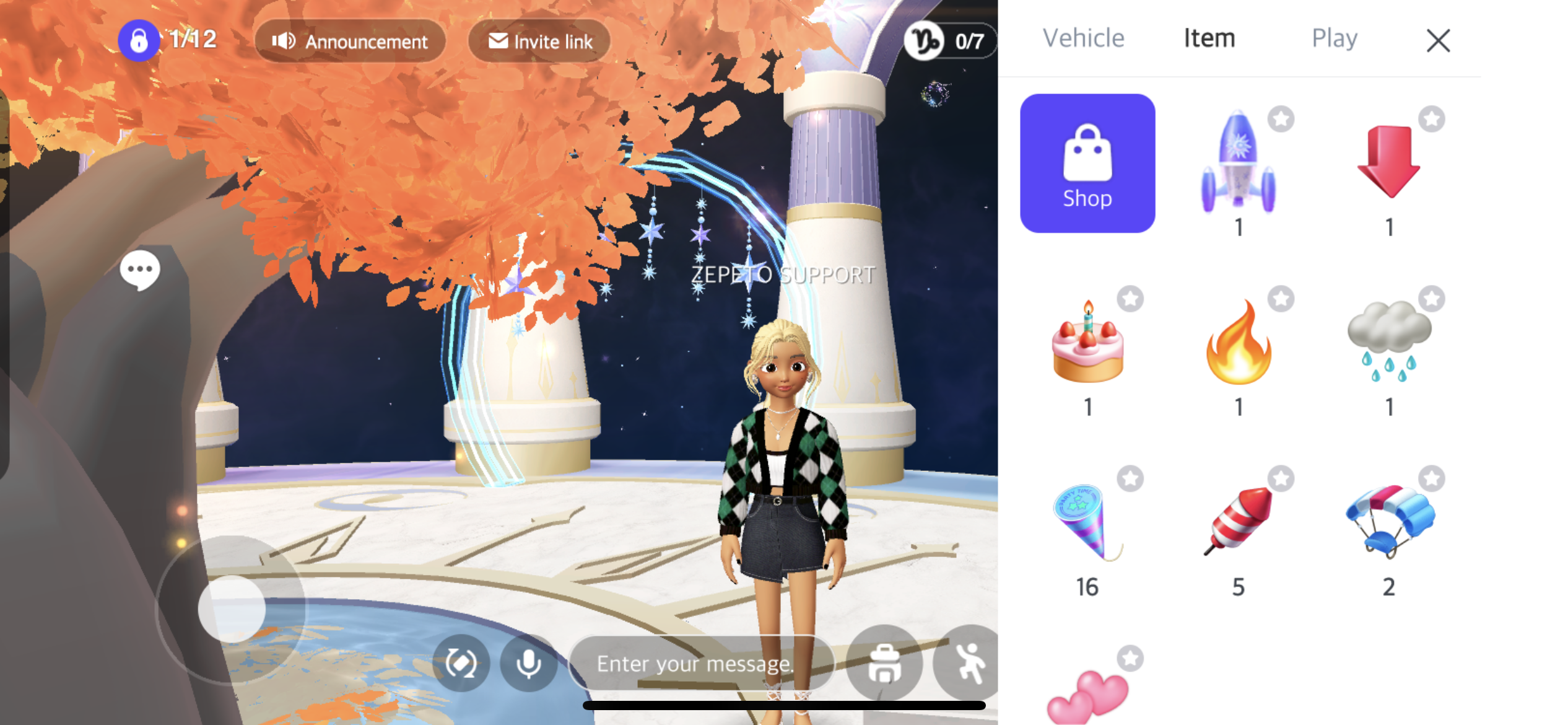 ▼ If you want to use more items? You can purchase various items by tapping the 'shopping bag shape' icon at the top right of World!