In the ZEPETO World, you can create your own room by clicking [Create Room].

▼ Click the [+] button on top of the lobby, and select subject, keyword, maximum occupancy, watch settings and privacy settings.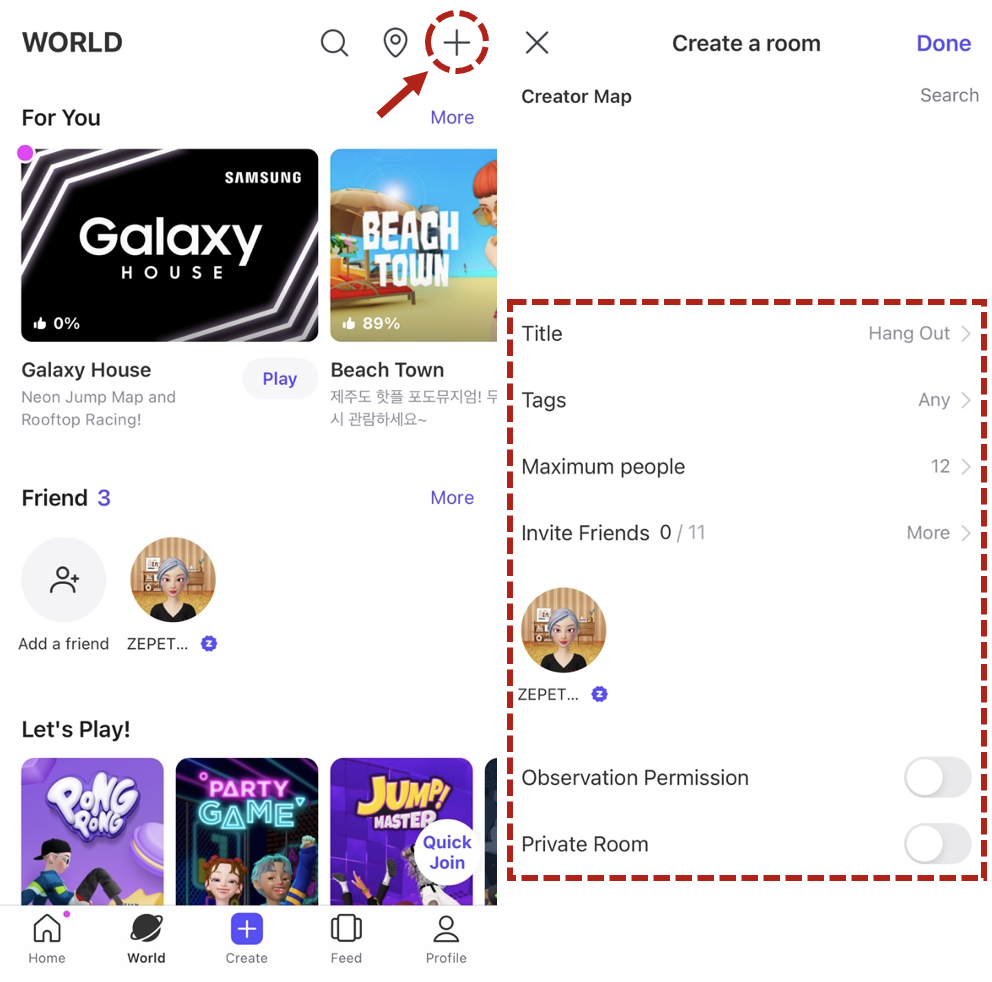 You can invite your active friends by selecting them in the 'Invite Friends' list. If you select 'Create Secret Room', only your invited friends can join your room.

Try creating your own room and hang out with your friends!