You must log into your mobile device to watch a ZEPETO Live stream.
To watch:

(1) Enter any live streams with the LIVE icon in the Home or Feed tab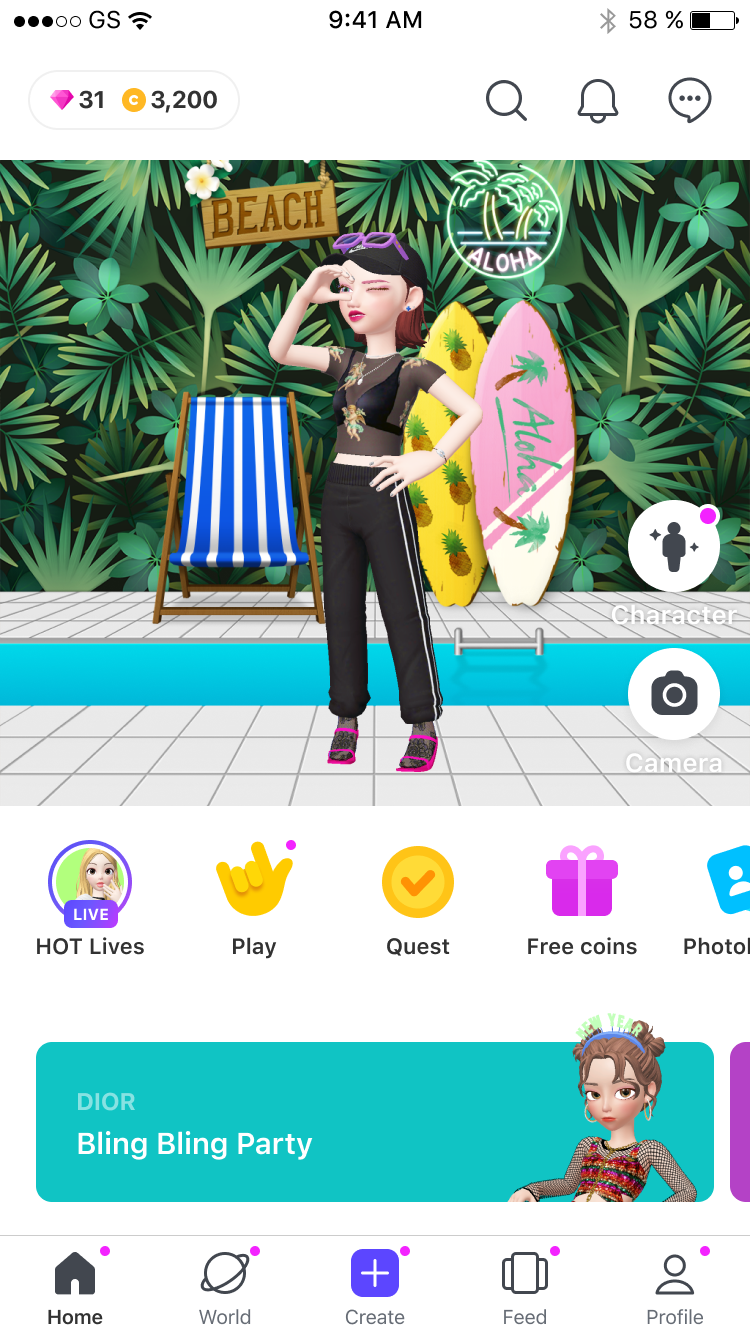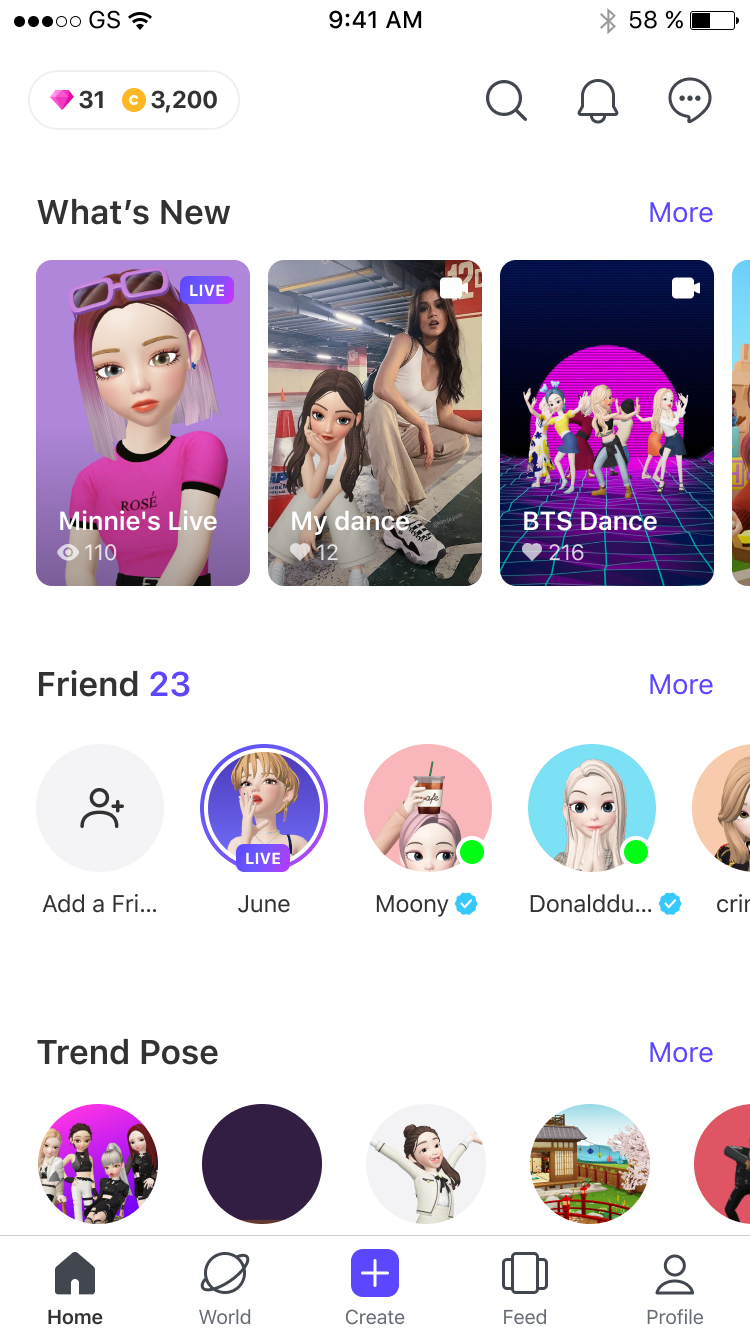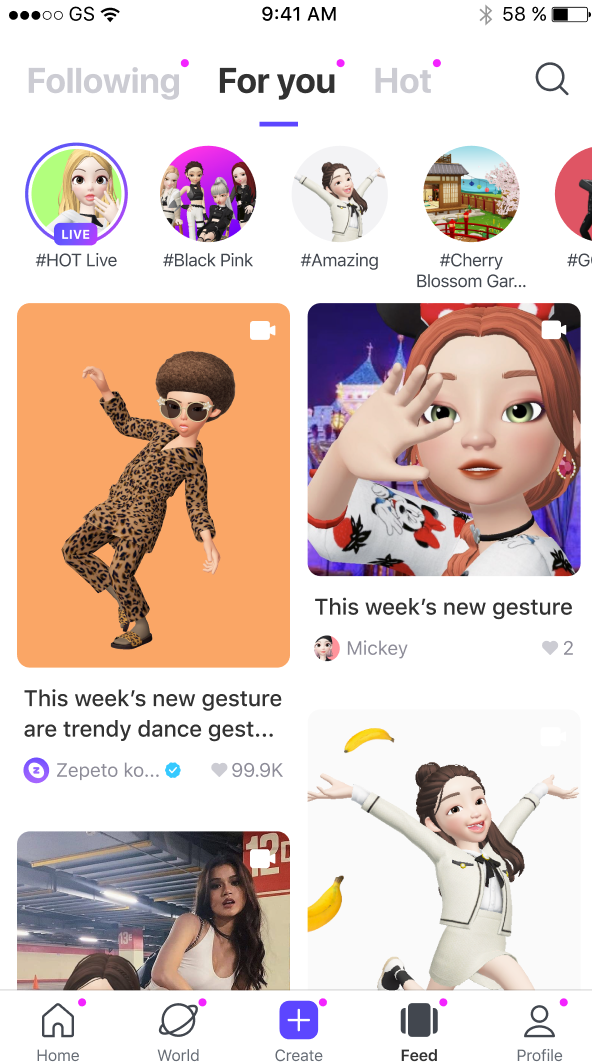 (2) Check if any of your followers/users you are following are streaming in the Friends List, and tap on the user thumbnail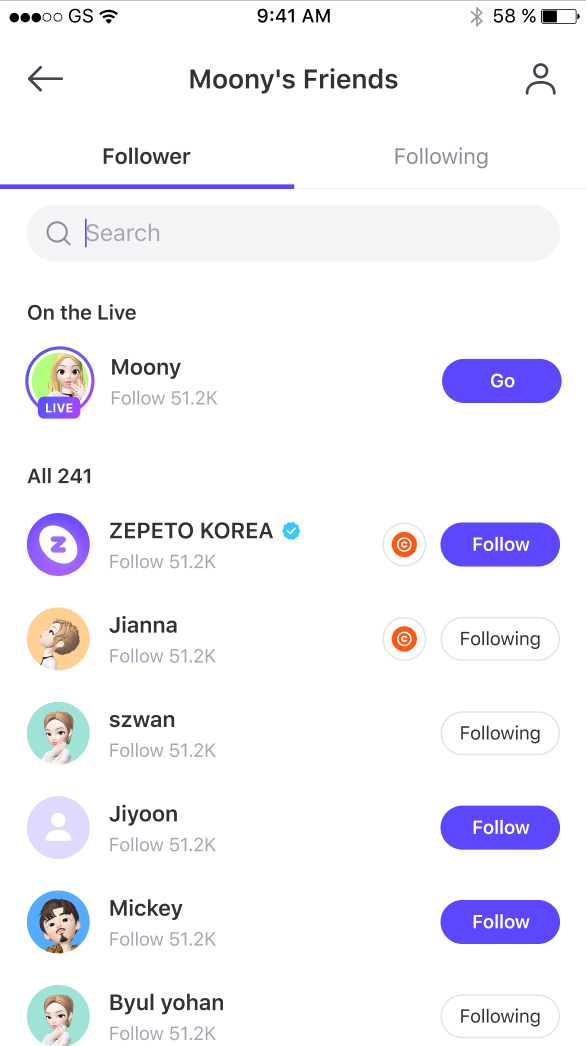 (3) Receive a notification of a live stream you are following on Notifications (bell icon on the top right) and tap Go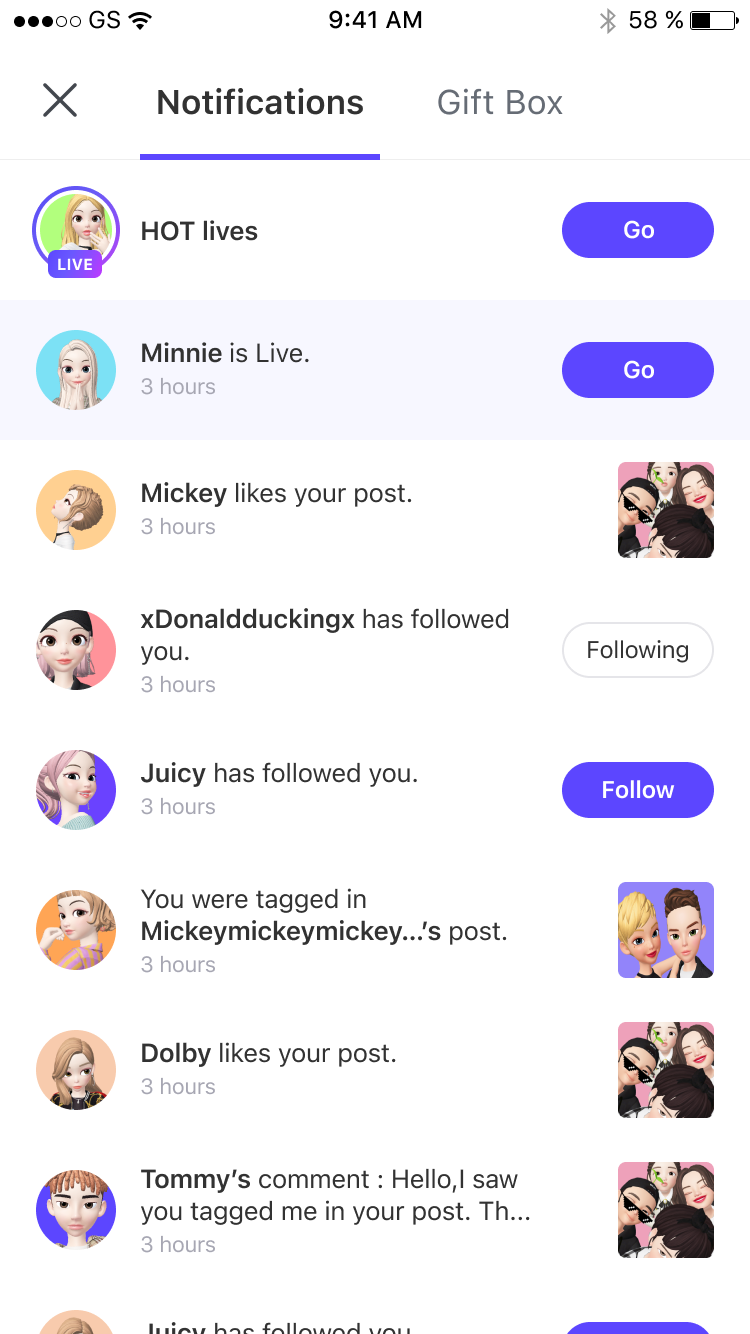 (4) Enter via push notification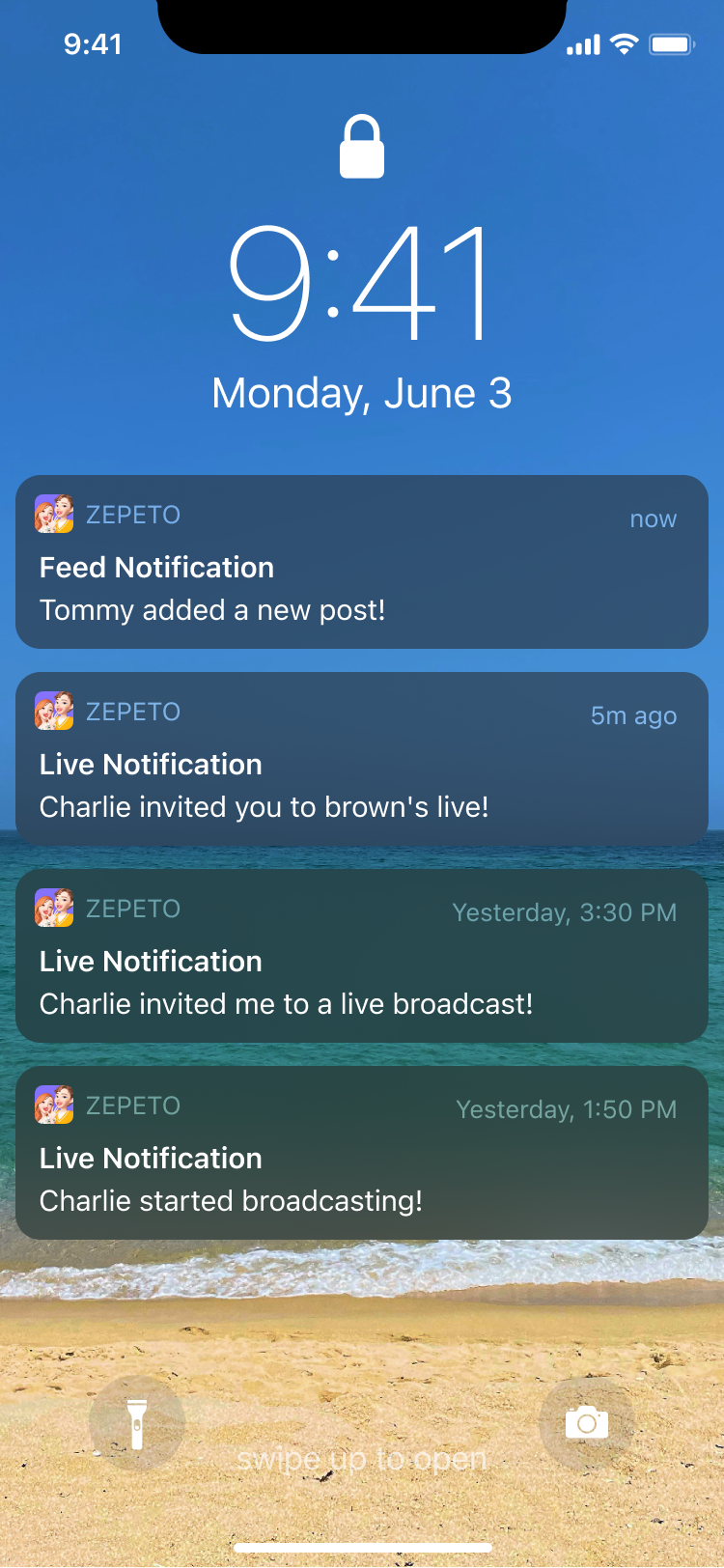 If you would like to go to a different stream, swipe up. If you'd like to go back to the previous stream, swipe down.
If you're on the last available live stream, you'll see "You've reached the last available stream"