Support your streamer with Coin or Zem items during the live stream, and choose a special effect for your streamer!
You can find items to send on the bottom right of the screen, tap on the gift icon, then item, then the send button.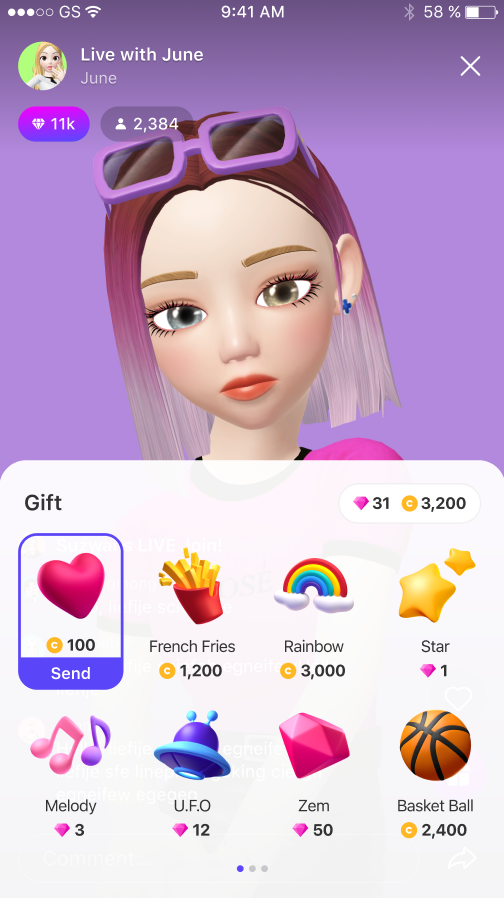 The difference between Coin and Zem items are as follows:
(1) Coin items can be purchased with Coins and Zem items can be purchased with Zems
(2) The streamer can withdraw revenue collected with Zem items
Support your favorite streamers with items!