You do not need to create a new account on build it, you can simply use your Zepeto account to log in.
Below are the steps for logging in using the QR code or phone number/email.


1. Logging in using QR code
Open the ZEPETO app, and tap on the QR code icon in your [Profile].
▼ On the menu below, select [Scan] and scan the QR code shown on your computer screen to log in!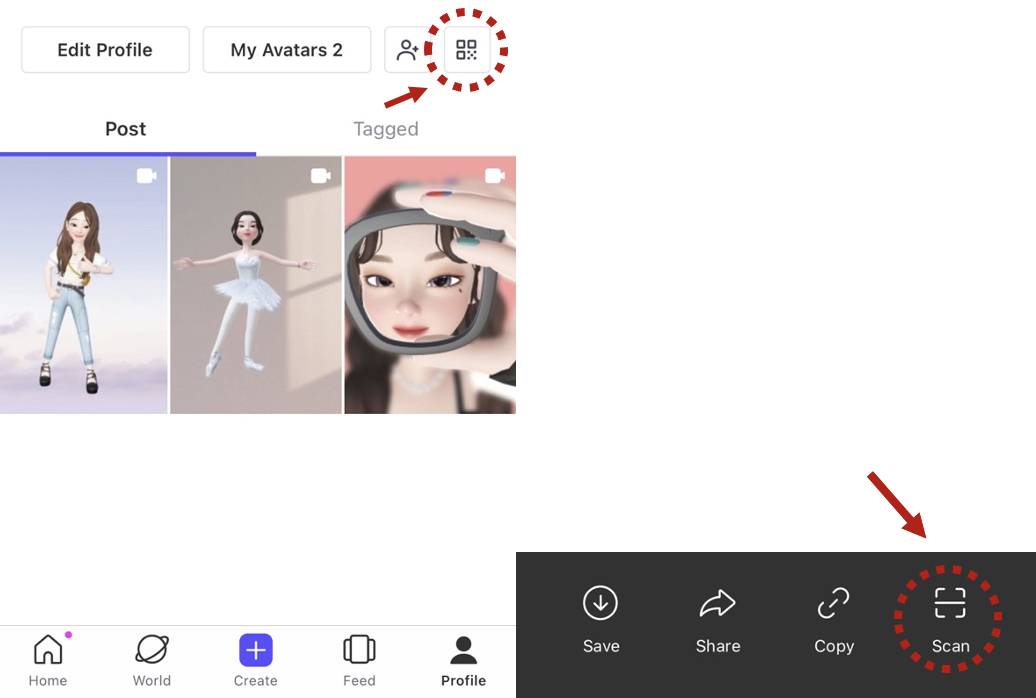 2. Logging in using phone number/email
Log in using the phone number/email that you used to create your ZEPETO account.

If you forgot your password, click on the [I forgot my password] button in the build it main screen.

If you choose 'phone number' or 'email', a temporary password will be sent to the option you choose.
You can change your temporary password in the ZEPETO app by going to [Profile > Settings > Account Manager > Change Password]