Before you submit your item for review, please check on the ZEPETO app!
If the item is cropped or cut for certain poses or body shapes, it may be rejected during the review.
Prior to submitting the item for review, please test the item on the ZEPETO app to ensure there aren't any issues when the item is worn.
You can test an item by following the steps outlined below.
Step 1. Click 'Preview on Mobile Device' or the link icon in the Studio details page
Step 2. Check the notification on the ZEPETO app and go to 'Preview Item' or the link
Step 3. Make all items are working as intended even when items such as crop top, shorts, etc. are worn
Step 4. Change the gestures (#1 - 9) to double check that there aren't any issues with the item
Step 5. Change the character's body shape and skin tone, and repeat Steps 1 through 4
If it doesn't display properly on both the default avatar & animated avatar, it won't be approved. Please make sure that the animated avatar also works.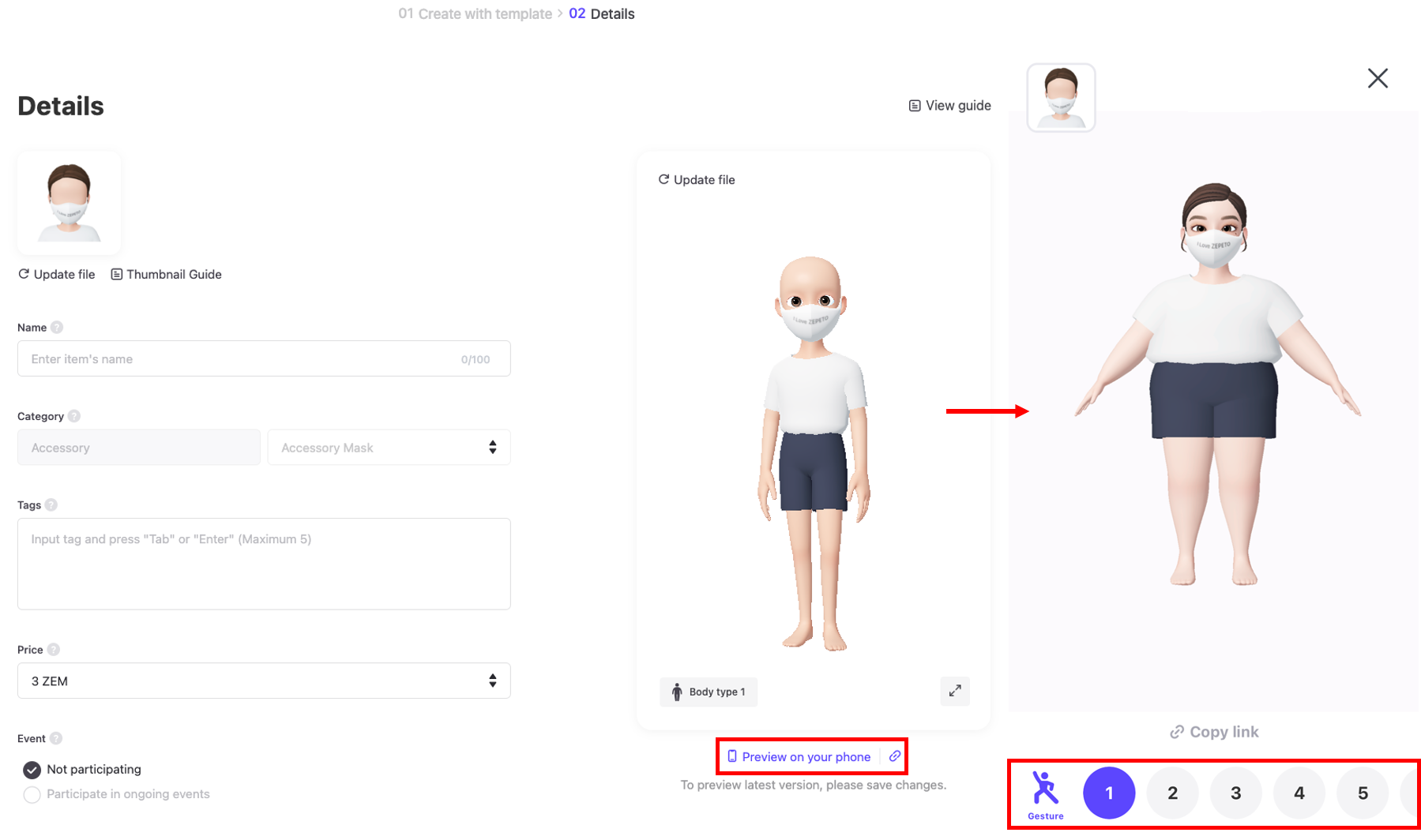 If there are issues with the item when it is worn, it may be rejected for being 'incomplete'.
To learn more about 'incomplete submissions' please review here.