Android
Go to the [Settings] - [Redeem Coupon] page in the ZEPETO app and enter the code.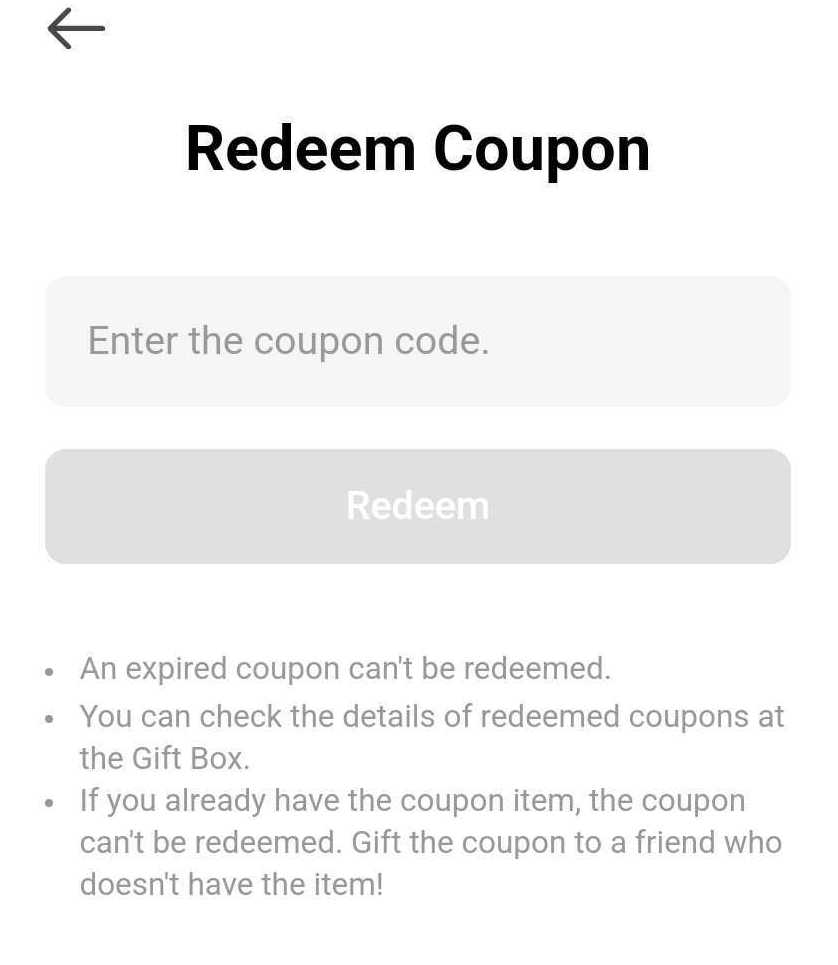 iPhone / PC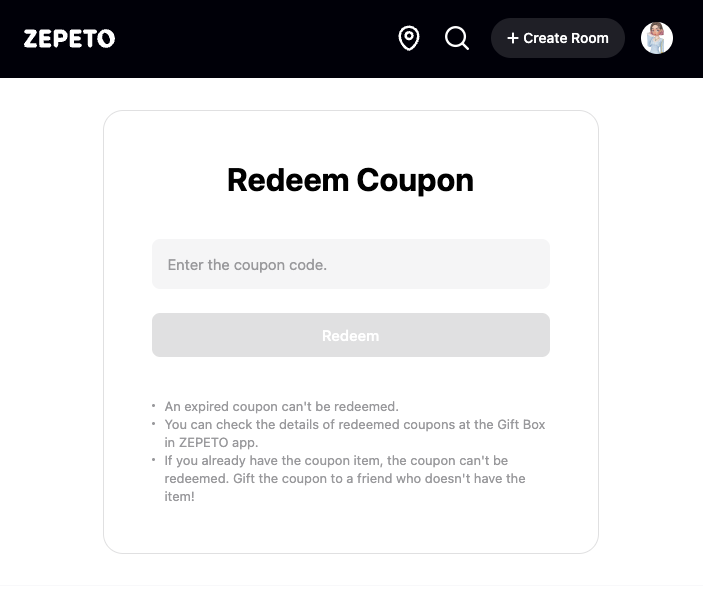 Disclaimers
The code is composed of 1 ~16 alphabetic uppercase characters.
Only users who have registered as members can register their code while logged in to the ZEPETO account.
The details of the Items, Coins and ZEMs that are paid from coupon registration can be viewed in the gift box.
Once registered, the code cannot be re-registered.
Coupons can only be registered within the ZEPETO app on Android phones v3.14 or higher.
Coupon history can be normally checked in the Gift Box only when using the v3.14 or higher version of the application.