WHAT IS ZEPETO?
OVERVIEW
ZEPETO is a platform that empowers users to create whatever they imagine and share it with the world. Our goal is to democratize creativity through the many features we provide for our community to express themselves and inspire others.
Our users can build truly unique avatars with a vast array of customizable traits and items, express themselves through images and short form videos, and engage in activities and games in real-time with other users in different Worlds.
The minimum age to join ZEPETO is 13.
For information about country-specific age requirements, please see our Terms of Use.
COMMITMENT TO SAFETY
While our platform supports vibrant self-expression and connecting with others around the world, we have firm limits in order to provide a safer environment for our community. At ZEPETO, we do not allow behavior, content, and conduct that impedes other users' safety.
Our team is dedicated to ensuring that all members of our community feel safer, informed, and empowered while using the app. All users and creators must adhere to our Community Guidelines and Studio Policies, which prohibit content or actions that involve sexual activity and nudity, violence, self-harm, hate speech, bullying, misinformation, and other harmful behaviors that can threaten the safety and security of our users or platform.
We hope that this Guide equips parents, guardians, and caretakers with helpful information and resources on how to help keep our young users safe-- including ways to communicate with your teens about how they are using the app, how to ask for help, and how to be a responsible digital citizen. Our Guardian Guide was prepared in consultation with ConnectSafely.
AVATARS & ITEMS
ZEPETO avatars are among the most popular virtual identities in the world. An avatar is an animated character that serves as your proxy in a virtual setting. Our powerful customization engine allows users to easily build fully unique avatars that represent their most creative and expressive selves. ZEPETO's Item Shop houses items that range from hairstyles to apparel to accessories, all of which are designed by the official ZEPETO team, our very own Creators, as well as partnered brands. Users are able to purchase these items with coins or ZEMs.
COINS & ZEMS
Coins and ZEMs are ZEPETO's digital in-app currency. While you are able to earn coins and ZEMs through challenges and activities in the platform, you can also purchase them through your Apple or Google Play accounts. Payments linked directly to a device's App Store and Google Play payment methods, so it is important for adults to speak with their teens about whether or not they should be spending real funds f these currencies.
ZEPETO values and encourages authentic behavior on our platform. As such, we do not allow users to solicit ZEMs, coins, or gifts from others, or exchange them through actions that go against our Community Guidelines.
Learn more about our Paid Service Terms and Conditions or visit Apple App Store or Google Play Store support pages for how to control or limit purchases.
PROFILE, BOOTH, FEED
Your ZEPETO Profile is where other users discover who you are. Profiles display your name, your user ID, and the entirety of your content. You also have the option to share a brief description line, as well as where you are located. It houses anything that you create or are tagged in-- including photos, booths, styles, items, or worlds. Users can manage who is able to view or comment on their content, as well as who is able to tag them in content.
The Create feature is where you can make templated photos or templated short-form videos, known as "booths," using your avatar. Booths can include movement and dance, music, captions, stickers, filters, various backgrounds, and even fellow ZEPETO users. Many of our templated booths are inspired by real world trends across other popular platforms.
Booths are a tool to create short-form videos using avatars that can include movement and dance, music, captions, stickers, filters, various backgrounds, and even fellow Zepetors. Many of our templated booths are inspired by real world trends across other popular platforms.
Feed is where you can view other users' content. There are three different tabs in the Feed: Following, For You, and Hot.
Following

shows the latest content by users you are following so you can stay up to date with those you care about.



For You

features the most interesting and relevant content showing a variety of booths, items, and worlds in ZEPETO.

Hot

shows the latest trending hashtags as well as currently popular accounts to follow.




Users can like, share, and comment on posts, or report a post if they don't want to see it.
WORLDS
Worlds are ZEPETO's fully immersive avatar environments, where users can connect with others, play, socialize, and create content for their Feeds. Some Worlds include opportunities for users to win coins or ZEMs through different quests.A few of our most popular Worlds include Jump Master, Runway Z, Camping, Hide & Seek, and My Home.

LIVE
ZEPETO Live allows users to broadcast as their avatar in real time and engage more interactively with their audience. Live streamers can showcase their talents, share their thoughts, and answer questions from their followers by hosting live events such as Q&A sessions, tutorials, performances, or just casual hangouts.
During a live stream, viewers can interact with the creator through live comments, likes, and virtual gifts. Viewers can purchase virtual gifts using ZEMs and send them to the live host as a form of appreciation or support. Live streaming creators also have the ability to invite a viewer to participate as a "co-host" in the stream or viewers can request to join as a "co-host."
Live streaming capabilities may vary in availability based on follower count, region, and minimum device requirements.
CREATORS & CREATOR PROGRAM
Any ZEPETO user has the ability to become a Creator and design 2D,3D items or build Worlds for our platform through ZEPETO Studio.
Following completion and approval of their designs, Creators choose the sale price of their items in our in-app currency, ZEMs. Creators earn a revshare from their sales when other users purchase their items and are able to track their earnings through ZEPETO Studio. Once they reach the cash-out threshold, they may request to be paid out and convert ZEMs into the currency of their choice.
For Worlds, Creators can use our Build-It studio or our Unity-based World creator. Worlds made through Build-It studio currently do not have monetization features - instead, creators simply focus on shaping unique and fun experiences. In Unity-based Worlds, creators may add gamification features and items for sale to monetize from visits.

In addition, we manage our ZEPETO Creator Program, a dedicated program that identifies and nurtures talented ZEPETO Creators. Through the program, ZEPETO Creators have access to educational webinars, early access to new releases, and a direct line to the ZEPETO team. You can apply to join the Creator Program through our Studio site.
SAFETY AND PRIVACY
PRIVACY
Having control over your privacy is the foundation to feeling safer on any social platform. While there are volumes of amazing content to experience and create in ZEPETO, it is critical for each user to decide who is able to see their posts, view their network, privately message them, and tag them in content or comments.
In our Privacy Settings, users have the option to set each of these preferences and allow access either to people they follow, people who follow them, both of these groups, anyone in ZEPETO, or no one.
We encourage parents and guardians to speak to their teens about what preferences are right for them in order to have a safer, fun, and responsible experience.
TEXT & IMAGE MODERATION
At ZEPETO, we strive to ensure that our users communicate with each other and express themselves with respect and kindness. Our platform detects and restricts abuse, hate speech, threats, and sexualized language through AI-powered content moderation tools that classify, filter, and escalate issues in real-time.
We utilize visual content moderation software, as well as human moderators, to detect and prohibit content that goes against our Community Guidelines. Moderators also review and action on violative content submitted through user reporting, which is accessible through all features in the app. This applies to items that our users are able to create, as well as content in the form of images and short-form videos that our users publish on the platform.
MESSAGING & VOICE CHAT
In addition to publicly socializing in different Worlds, users have the ability to voice chat or privately message one another within a World (voice functions can be directly managed through permissions in your smartphone's Settings).
Users are also able to communicate through ZEPETO's direct Message function. We encourage parents to have a thoughtful discussion with their teens about managing their Privacy Settings and decide who is able to message them, as well as whether or not this function is something they feel comfortable engaging in.
We understand that young users often have the desire to connect with new people on social platforms, however, it is important to remind them to be mindful about who they choose to speak to, to always engage with respect, and to refrain from sharing any personally identifiable information (phone numbers, addresses, emails, birthdates, etc).
BLOCKING
Users have the ability to block anyone who they do not want to engage with or makes them feel uncomfortable. The blocked user will not be notified that this action has been taken. Users also have the ability to unblock these accounts at any time, if they desire.
On Their Profile
Click the three dots (⋮) at the top right-hand side of their profile.

Select Block

Confirm with OK
In a World
Tap the participant list at the top left-hand side in a World

Select the user you want to block

Click the ( * ) icon

Confirm with OK
In Messages
Click the three lines

≡

in your chatroom

Click the three dots (⋮) beside the user's name

Select Block
REPORTING
Users are able to report accounts, content, comments, or items that they feel are inappropriate through quick access points within each feature of the ZEPETO app. Our Community Guidelines and Studio Policy outline our safety pillars and represent the values and behavior we deem unacceptable in our platform.
While our team is working hard to build more robust controls to prevent and detect inappropriate activity, we also have a dedicated Support team who addresses, reviews, and takes action on these reports. We appreciate and encourage all of our users to report inappropriate content or behavior they experience and help make ZEPETO safer and enjoyable for the entire community.
For reports to be accurately processed and reviewed, you must submit reports through the exact feature in which the violation occurred.
User

On a user's profile, click the three dots (⋮) and select Report.

Select the issue and reason for your report (account, content, messages, World behavior or conversations)
Post
Click the three dots (...) on the post and select Report.

Select the reason for your report
Comment
Press and long-hold the comment you want to report and select Report.

Select the reason for your report
Item
Click on the item you wish you report and click the "(i) username" icon to open item details

Click the three dots (⋮) and select Report

Select the reason for your report

ZEPETO SAFETY CENTER

The ZEPETO Safety Center is a dedicated, comprehensive portal for our users, community, and the public to learn how to have the best and safest possible experience in ZEPETO, as well as how to engage responsibly online. The Safety Center houses all information regarding our safety measures– including links to our platform guidelines and resources, safety education content, and channels for any legal inquiries.
The Safety Center was developed with the intent to not only help our users navigate ZEPETO responsibly and confidently, but also to help the next generation of internet users become responsible, informed, and resilient digital citizens.
CONVERSATION STARTERS
Communicating directly with your teens about respectful, safe, and smart use can make a significant impact in how they engage in online platforms.
Establishing trust, while honoring privacy, is foundational in this type of communication.
We'd like to share some helpful tips and talking points to start conversations with your teens and learn about how they use ZEPETO, and make sure they feel comfortable seeking help if they ever feel the need to.
Can you show me how

ZEPETO

works?

Tell me more about your avatar!

What is your favorite part about the app?

What is your favorite pose/booth/world?

How do you decide what to post?

What styles do you like dressing your avatar in?

Are there influencers whose style you like?

Have you ever created items? Would you like to learn together?

How much time do you usually spend on the app?

Are there any activities you've done on

ZEPETO

that you'd like to try in real life, like dancing or camping?

Have you ever felt uncomfortable with something you saw that you'd like to talk about?
In addition to understanding your teen's experience using ZEPETO, make sure to learn how they manage their privacy and security settings, both in ZEPETO and in other apps. It is important to discuss this in an open conversation, where they can feel comfortable sharing these details and not feel that their actions are being questioned.
ADDITIONAL RESOURCES
OUR SAFETY PARTNERS

ConnectSafely is a leading nonprofit organization dedicated to educating people about online safety, privacy, security, and digital wellness. It provides resources on all aspects of internet policy and tech use– including research-based safety information, advice, news, both quick and in-depth guides for parents, educators, youth, and policymakers.
ConnectSafely aims to help users get the most from their technology, as well as empower them to be smart about managing the risks of being online. Moreover, they strive to help decision-makers craft policies that encourage responsible, informed innovation for emerging technologies.
ConnectSafely was founded in 2005 by technology journalist Larry Magid, also founder of SafeKids.com, and Anne Collier of NetFamilyNews.

INHOPE (International Association of Internet Hotlines) is a global network of hotlines and organizations dedicated to combating child sexual abuse material (CSAM) online. INHOPE operates as an umbrella organization that coordinates and supports hotlines in different countries around the world.
INHOPE actively cooperates with international organizations, government bodies, and industry partners to drive policy changes, promote legislative initiatives, and foster international cooperation in the fight against online child sexual abuse. The organization serves as a vital resource for combating CSAM, advocating for child protection, and facilitating a coordinated response to the challenges posed by online exploitation.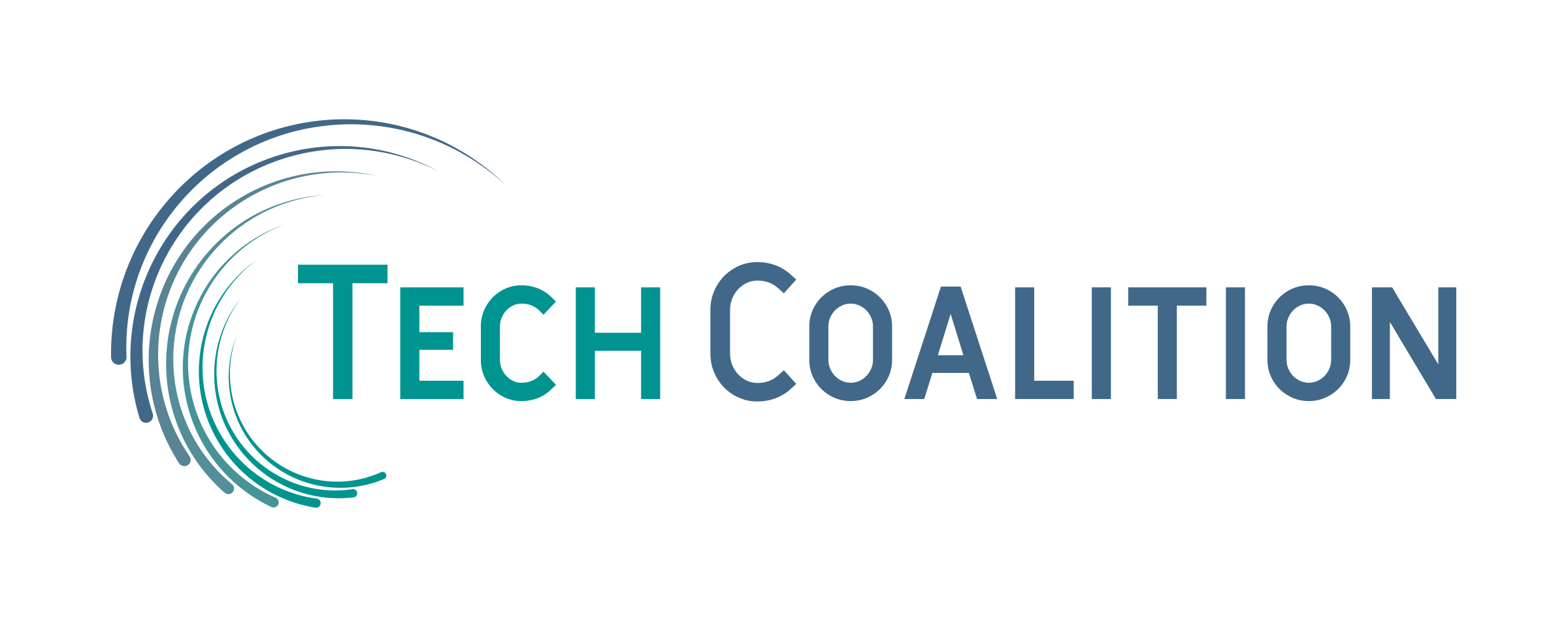 The Technology Coalition is a collaborative initiative formed by leading technology companies–such as Facebook, Google, Microsoft, Twitter, Snapchat, and ZEPETO–-to combat child sexual abuse material (CSAM). The coalition was established to promote collective efforts and develop innovative solutions to tackle the distribution, sharing, and production of CSAM on digital platforms.
With a focus on four key areas: prevention, detection, reporting, and response, the coalition invests in research and technology development to create tools and algorithms that can identify and remove CSAM content more efficiently. Additionally, the coalition supports initiatives to raise awareness, educate users, and promote responsible online behavior.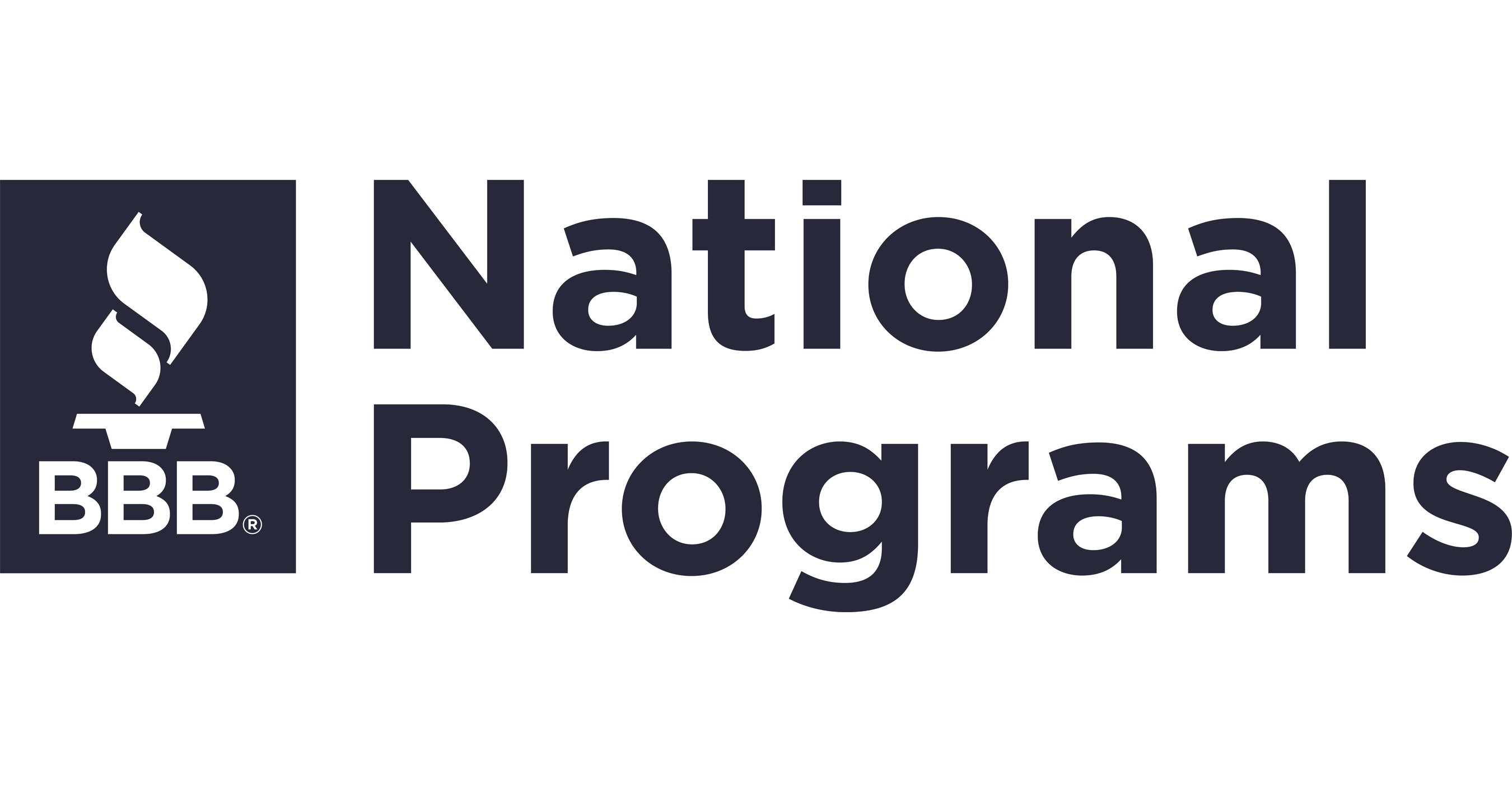 BBB National Programs is a nonprofit organization that promotes trust, transparency, and responsible business practices in the marketplace. BBB National Programs operates several self-regulatory programs that focus on areas such as advertising, privacy, and data security. Through independent monitoring, enforcement, and dispute resolution, BBB National Programs helps ensure that businesses adhere to ethical standards and consumer protection guidelines, fostering a fair and trustworthy marketplace for consumers and businesses alike.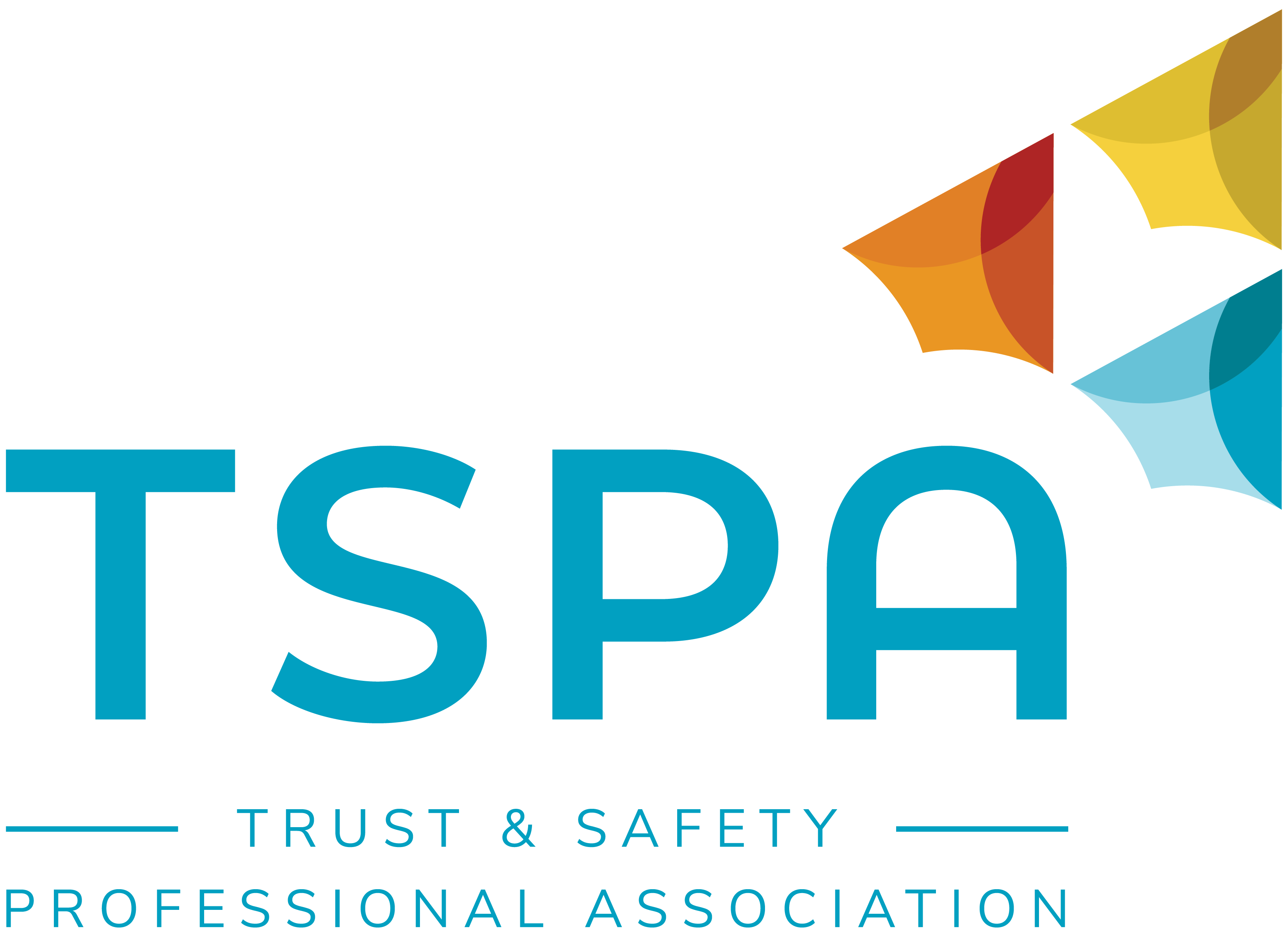 The Trust and Safety Professional Association (TSPA) is an industry-led initiative focused on promoting safety, integrity, and user trust in online platforms and services. It is a collaboration among leading technology companies and experts dedicated to addressing the challenges related to harmful content, misinformation, and abusive behavior on digital platforms.
The TSPA aims to develop and share best practices, strategies, and standards for trust and safety operations. This includes implementing robust content moderation policies, improving user reporting mechanisms, and enhancing transparency and accountability in addressing online abuse.
EXTERNAL RESOURCES