ZEPETO World List Page: https://web.zepeto.me/
1. If you click on the [Play] button in the World information page in the World you want to enter, a PC program installation pop-up will appear.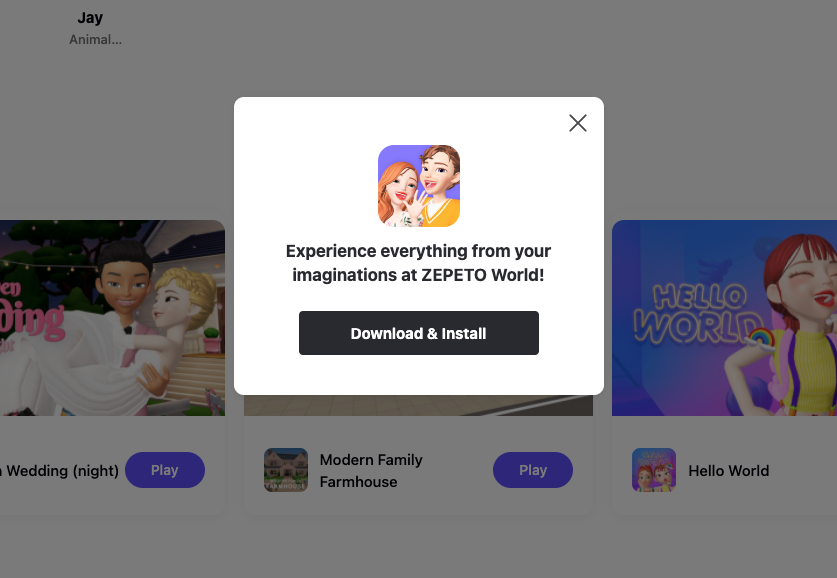 2. Install the PC program.
<Windows>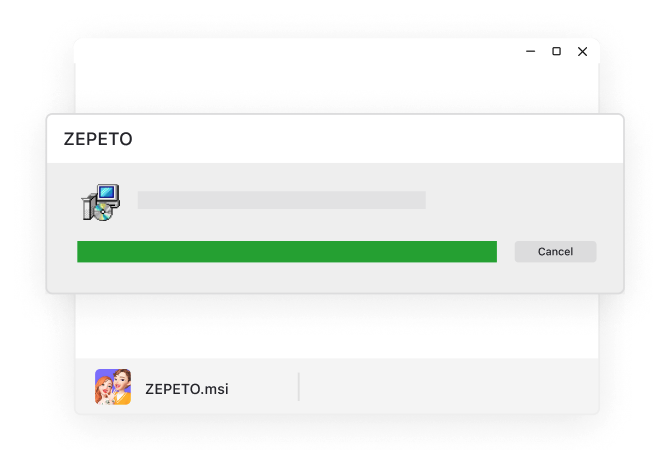 <Mac>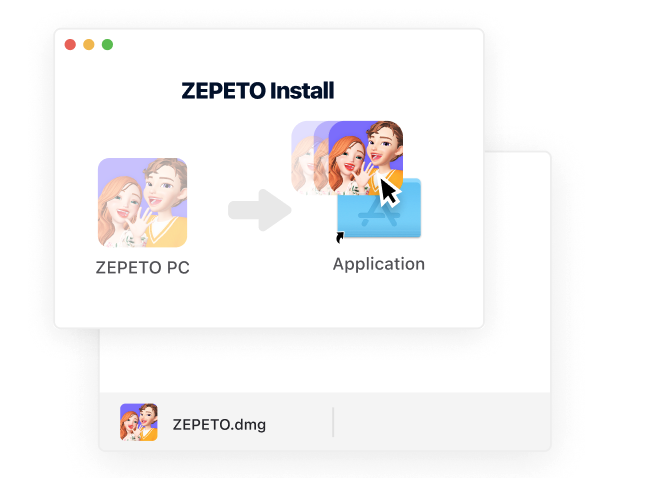 3. You will be able to enter the World once the installation is complete.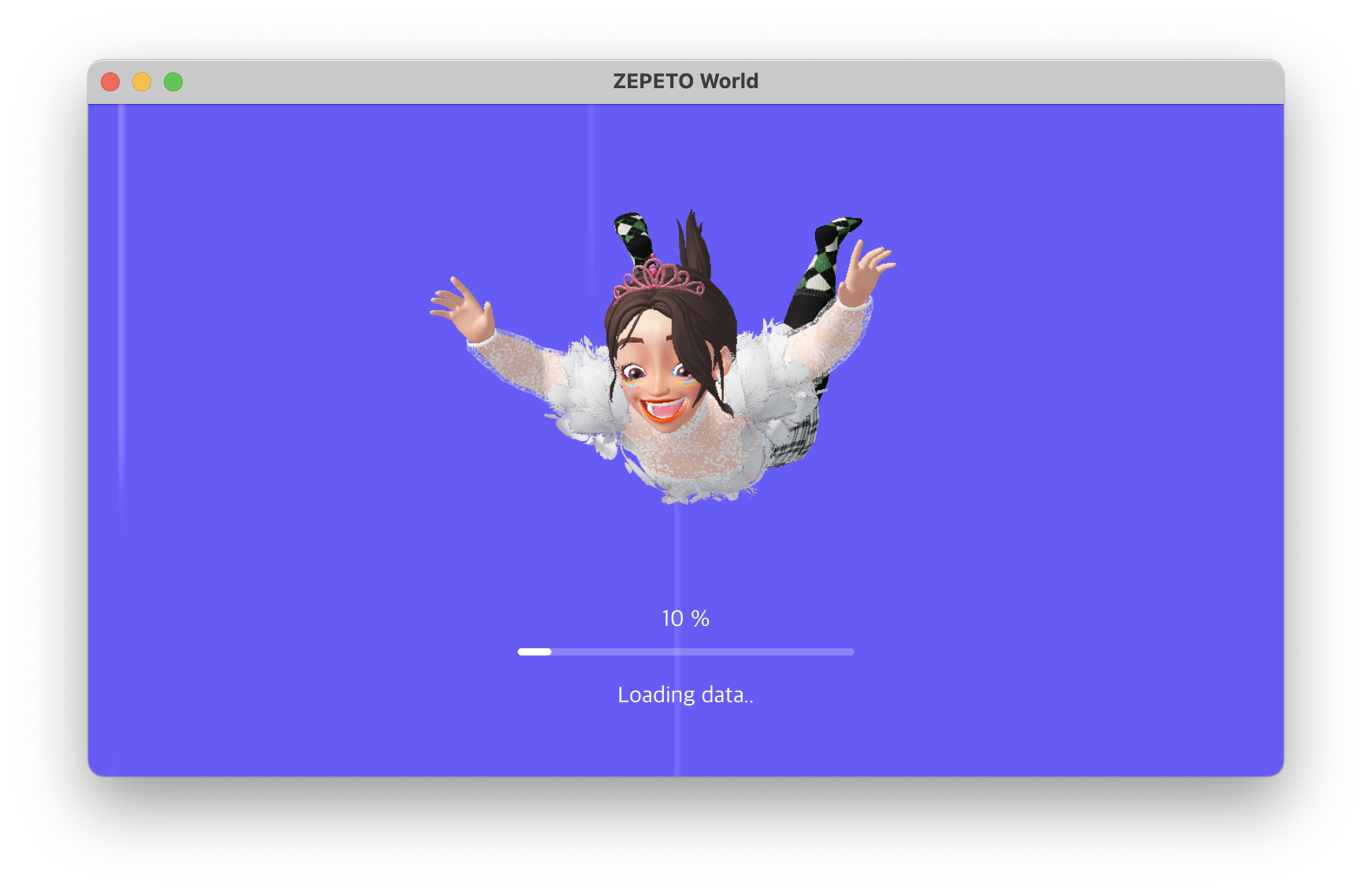 4. The following are the keyboard shortcuts for playing in the World on a PC.
Move avatars: W A S D keys
Jump: space bar
If you want to see the keyboard shortcuts again, go to [Control Keys Help] under [Settings] in the World.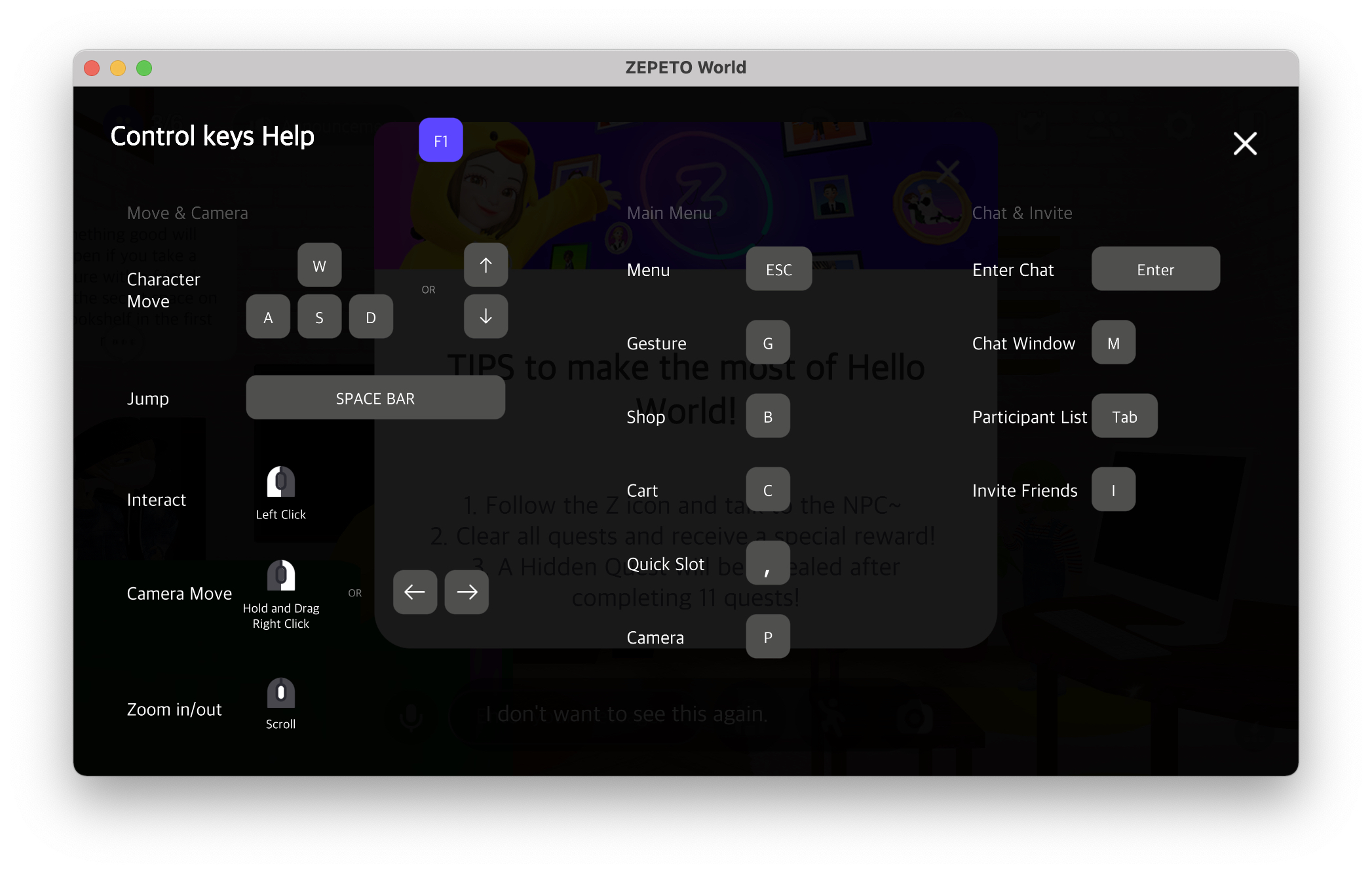 Things to Note
Some Worlds may not be available on a PC.

Only horizontal/landscape mode is supported when playing a World on a PC.

You cannot use the credit shop on a PC. Please make sure you recharge Zems and Coins on your mobile app.
Minimum System Requirements
OS: Windows 10 or Mac OS Mojave
CPU: Intel i5
Memory: 8GB RAM
Graphic: Geforce GTX 660
Direct X: 10 Version
Resolution : 1280x720
Storage : 1,024MB
Web Browser version
Edge: 98
Firefox: 97
Chrome: 98
Safari: 15.3