Version 3.15.0
*Update will take place one by one in the app market, so please wait until the [Update] button is displayed.
THE NEW Avatar 2.0
Make your imagination into reality at ZEPETO! Introducing Avatar 2.0, a new customization feature that enables even more diverse looks.
How to Customize with Avatar 2.0
1. In [Avatar] decoration screen, select from two options of Avatar 2.0 face base models.
* Avatar face customizing will be reset when you choose another basemodel. Be aware of that!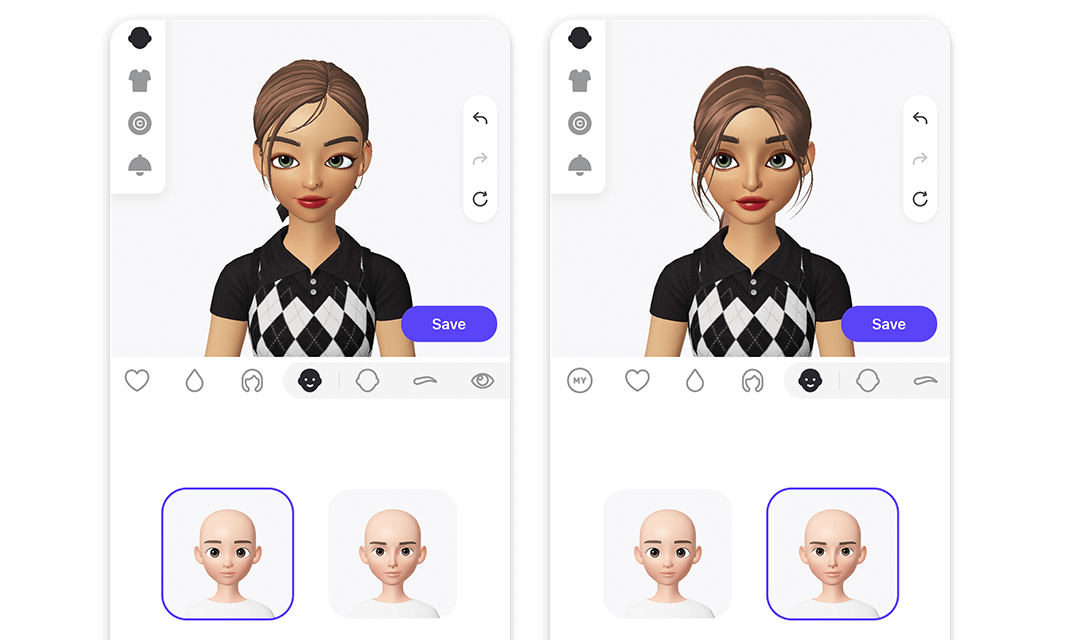 2. Freely adjust the facial features, including skin color, facial outline, eyes, nose, and mouth.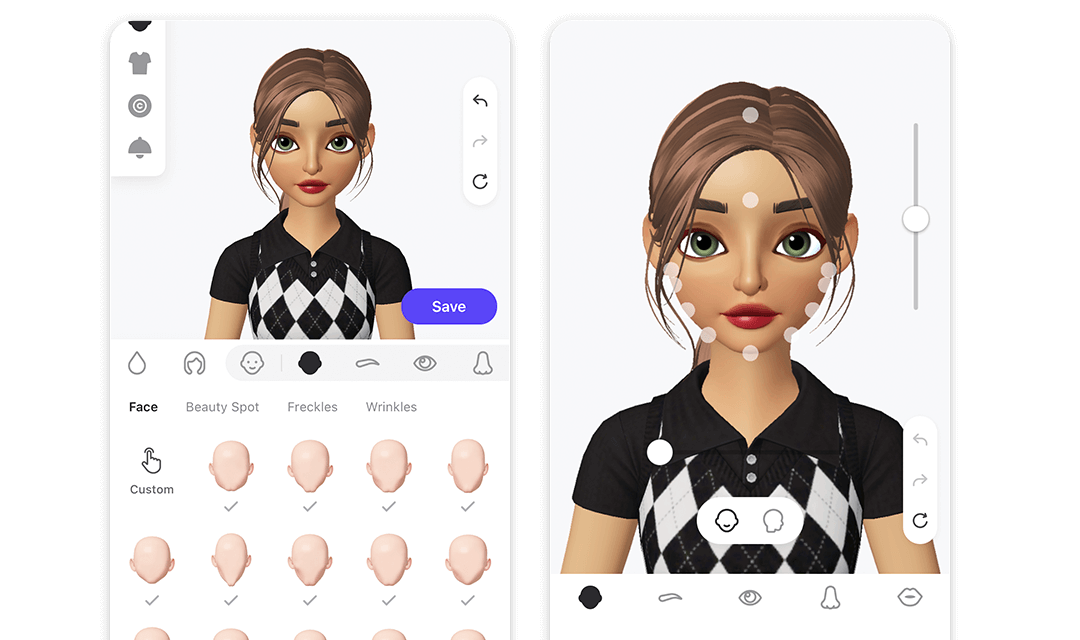 * Avatar 2.0 is available from version 3.15 of the ZEPETO app, so please update it to the latest version.
Show off your unique and lovely looks, as freely as you want! #Diversity_in_ZEPETO
We are preparing various updates to become an open ZEPETO community where anyone from all over the world can hang out together. We will work hard to become the ZEPETO where you can express who you are without any discrimination, regardless of your skin color, nationality, age, interest, or gender. There are many more functions to introduce in the future, so please look forward to it!