If you have a ZEPETO account, you can log in without registering as a member of Build It.

1. Sign in with QR code
Open the ZEPETO app and click the QR code icon in [Profile].
Simply click [Scan] from the menu below and scan the QR code on your PC screen to log in easily!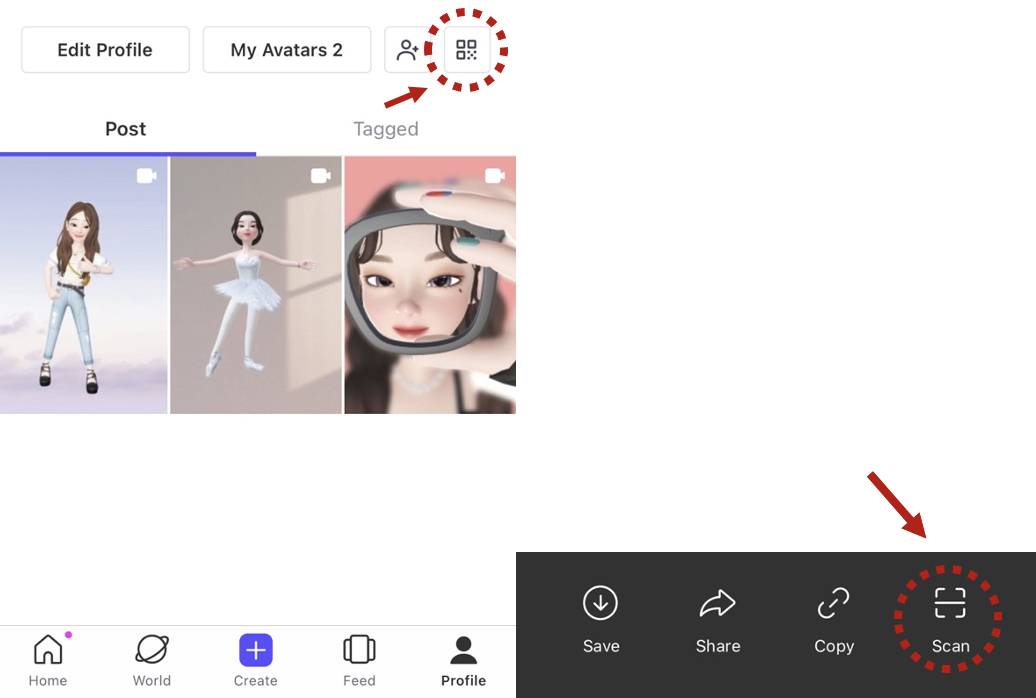 2. Sign in with your ZEPETO account
You can log in with the phone number, e-mail, password, or social account (ex. Facebook, Kakao Talk, etc.) that you entered when signing up for ZEPETO.

If you can't remember your password, select [I forgot my password] on the initial screen of build it.
(If you signed up for ZEPETO with your social account, please proceed to find your password through the social site.)

If you select an existing subscription method between 'Cell Phone Number' and 'Email Address' and enter the information, a temporary password will be sent to that information (Cell Phone Number/Email Address).
You can change the temporary password after running the ZEPETO app under [Profile > Settings > Account Management > Change Password]!